SimStapler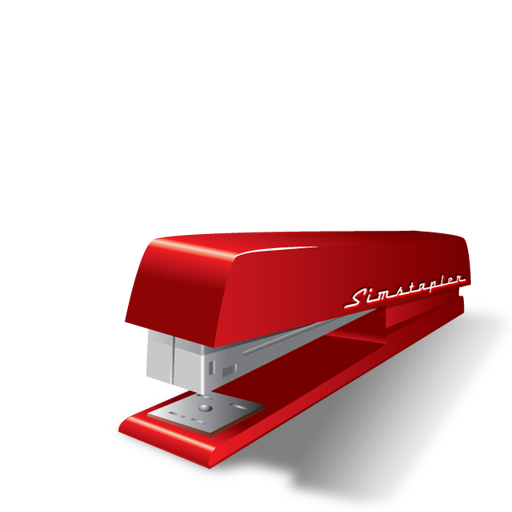 Click here to request a review of this app
Description
The first true office equipment simulator, SimStapler© brings all of the thrill and excitement of a "real" stapler right to the palm of your hand.

It has been said that it is humanity's imagination that sets us apart from the beasts of the field. Now, your children can learn to be more human by imagining they are stapling two sheets of paper together, with SimStapler©

Perhaps you would like to staple the Declaration of Independence to the Magna Carta? Or, your phone bill to the Book of Kells? With SimStapler© and your imagination it's "no problem!"

☆ Grab our other great apps:
SlotZ Racer, Flick Fishing, Flick Bowling, Moto Chaser, Burning Monkey Casino, Big Bang Board Games, Puzzle Lab, Plank, Big Bang Sudoku and Tranquility!
What's New in Version 1.3
Added "Visit us" information so you can check out more great games and apps from Freeverse. Might we recommend Flick Fishing and Flick Bowling? Beautiful 3D graphics and captivating gameplay.

This update will NOT reset your high-score.