Cosmic One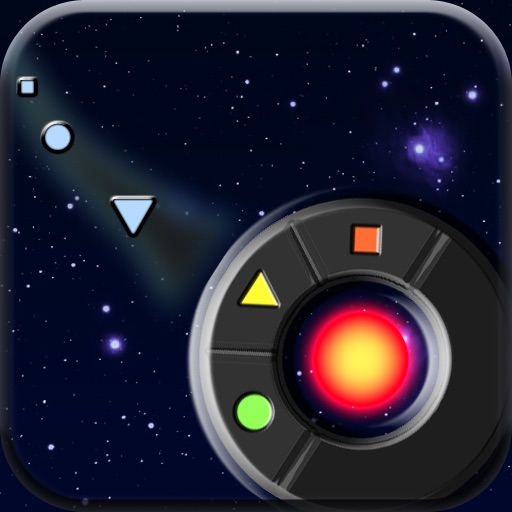 Publisher: oeFun, Inc.
Genre: Puzzle
Released: 29 Sep, 2008
Size: 7.9 MB
Price: $1.99
Click here to request a review of this app
Description
Cosmic One! The puzzle game genre distilled into a pure, insanely addictive form. Simple intuitive controls and fiendishly addictive gameplay that takes full advantage of your device.
Use your catcher at the bottom of the screen to capture the falling tiles. Simply move the catcher by turning it with your thumb to match the symbol of the falling tile. If you want to drop the tile faster for more points, tap the top of the screen.
Cosmic One features an integrated online leader-board for high scoring and a scoring system that rewards quick and accurate play.
Do you have what it takes to be the Cosmic One?
Features:
- Easy to pick up and play.
- Addictive casual gameplay.
- Intuitive touch interface and controls.
- Pause / resume function for interrupted games.
- Integrated online high-score table. Shows your position and the top ten players in the world.
- Compete with people from around the globe.
- Supports left or right handed play.
- Unique space themed ambient score.
- Work up a musical beat as you try to keep up to the games ever quickening pace.
- OpenGL ES / OpenAL for smooth graphics and sound.
What's New in Version 1.1
Updated icon.