rgDesert Eagle 50AE Gold : Real Guns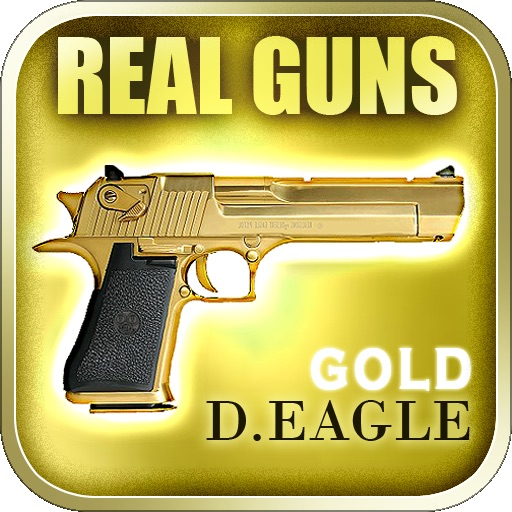 Click here to request a review of this app
Description
Special rgDesert Eagle 50AE - GOLD EDITION! -
Don't playing with a tiny gun.
What is real gun??
Real gun is must able to pull the trigger with one hand.
Thrilling hand !!
Enjoy the amazing survival game with your friends.
AAA rgDesert Eagle is a realistic hand gun simulator for iPhone and iPod Touch.
This is NOT just a sound generator, but an interactive realistic rgDesert Eagle 50AE simulator.
AAA rgDesert Eagle is similar to the actual size.
You can
- Safty lever
- Slide catch laver
- Trigger
- Reversible magazine release button
- Real size release magazine
- Recoil
- Smoke
- Vibration (iPhone only)
- Gunshot sound
- 7 Bullets
- Shake to release the magazine
Feel stressed?
If you want to actual size gun?
Download AAA rgDesert Eagle 50AE and shoot'em up!!
If you're using iPod Touch 1st generation, please change the global sound setting.
Home > Settings > General > Sounds > Sound Effects > Both
-----------------------------------------------
Search for "Thinkberry" on iTunes and App Store for these other great apps:
- EyeClock (simple CUTY clock : like face)
- A Realistic bubble wrap : BubblePop!
- Airline Conqueror : path-drawing airplane control game.
What's New in Version 1.1.0
* Added "Unlock for Real Guns & Games -Master collection-" button