MessageFree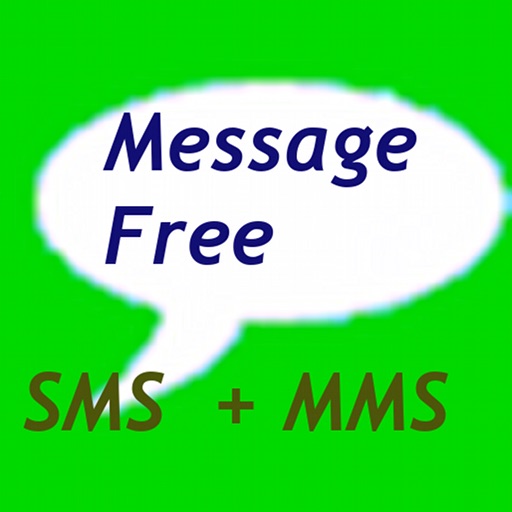 Click here to request a review of this app
Description
[ 50% OFF for limited time. ]
MessageFree lets you send MMS picture message or SMS text message for free, and unlimited. All in one app!
Works on iPhone and iPod touch.

MessageFree is very easy to use:
To send SMS:
1. Select the phone number from contact or recent list.
2. Enter text messages; Click "clear picture" to detach any picture selected.
3. Click send.

To send MMS:
1. Select the phone number from contact or recent list.
2. Select from photo library or press "Camera"-iPhone only- to take a photo.
3. Enter text message if needed.
4. Click send.

Advanced features:
- Recent contact and carriers are saved, so you only choose the carrier for the first time.
If you don't know the carrier, just choose "Use all".
- GPS is supported.
- Support landscape keyboard to enter text message.

Supported US carriers:
AT&T,
Verizon
T-Mobile
Sprint
Alltel
Boost Mobile
Nextel
US Cellular
Virgin Mobile

Note:
1. Free MMS to other iPhone users is not supported.
2. As a common sense, the receivers may have to pay MMS/SMS fees depends on their MMS/SMS plan.
3. As a common sense, we are not responsible if carriers failed to deliver messages.

Can I get reply?
Yes, you may get replies in your email inbox for free. The reply can be text, picture, audio, even video.

How to get push notification for reply?
Turn on your email push notification in iPhone settings.

Get it now for unlimited text and picture messaging !