Jumping Swami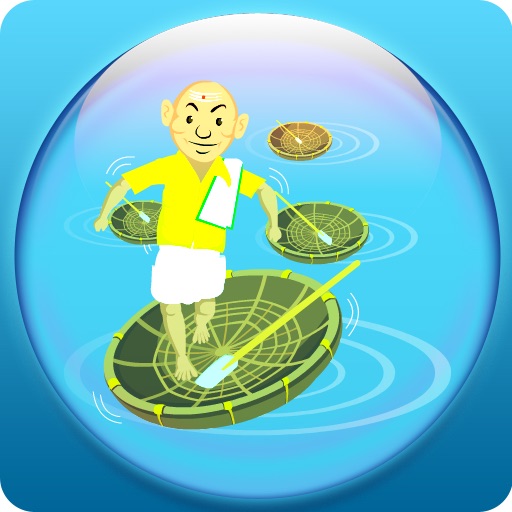 Click here to request a review of this app
Description
Jumping Swami is an engaging and addictive game where the player must help Swami, the game character, to jump from one boat to another till all the boats, but one disappear.
The game has 10 levels and the excitement increases as the player goes up the levels. Each time one plays a level, he is presented with a new difficulty chosen from multiple combinations built into the game. Boats appear at random positions which makes the game difficult yet entertaining.
Swami can be made to jump around using the navigation buttons on screen. A boat under him disappears as soon as Swami jumps to the next boat. Only horizontal and vertical jumps are possible, and Swami cannot jump backwards.
A level is conquered when all the, but one boats disappear. A player can pause the game to take a break and resume from the same level when he is back.
What's New in Version 1.1
iOS 4.0 compatibility