Mini Racers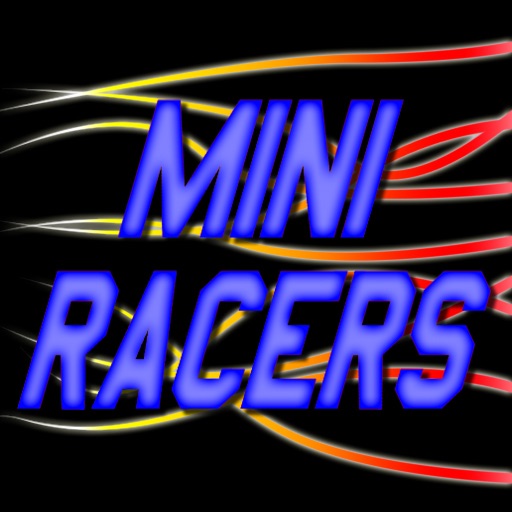 Click here to request a review of this app
Description
Description - You get to race in the bathtub, the sandbox or even your desk.

Object - To complete three laps as fast as possible.

Options
Color - You can pick one of six colors. Colors are Gray, Red, Blue, Yellow, Green, and Pink.
Mode - Freestyle - You have the track all to yourself. What is
your best time for three laps?
Race - Compete against two other racers for first, second
or third place.
Track - Sandbox, Bathtub, and Desk.
Sound - Turns on or off sound.

Other Items
HUD (Heads Up Display)
Place - Place on the track.
Time - Your current lap(s) time.
Laps - Current lap that you're on.
End Button - Ends the game early.

Move - Tilt the device left or right to make the vehicle turn. Press the red button to give it gas. When you let off the red button, the vehicle will stop.

High Scores
Keeps your top three scores (times) for each track.

Disqualified - Stay on the path. If you go off the path too far, you will be disqualified.