Bumper Buddies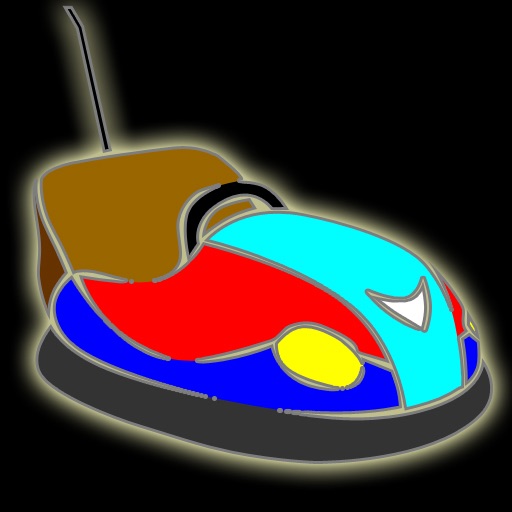 Click here to request a review of this app
Description
Description - Play bumper cars on your iPhone. Has two game modes called Hunter and Survivor.
Options
Color - You can pick one of six colors. Colors are Gray, Red,
Blue, Yellow, Green, and Pink for your bumper car.
Arena - Arena 1, 2, 3, or 4.
Mode - Hunter or Survivor.
Hunter Object - To find the blinking bumper car and
destroy it. Once you have destroyed the blinking car
another one will start blinking. Destroy all ten cars as
fast as you can.
Survivor Object - To avoid being hit by any of the bumper
cars.
Sound - Turns on or off sound.
Other Items
HUD (Heads Up Display)
Time - Your current time.
Mini Map - Show all ten bumper cars plus your bumper car.
End Button - Ends the game early.
Move - Tilt the device left, right, up or down to move your bumper car.
High Scores
Keeps your top score for all four arenas for each mode(Game Type).
Update - Help file was missing. Added in 1.1 version.
- Made bumper car more responsive to the device.
What's New in Version 1.1
Help missing from last version.