Super Search 60™ Pro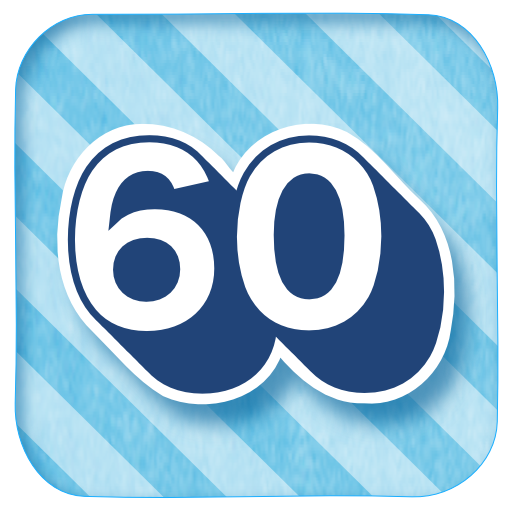 Click here to request a review of this app
Description
Your 60 seconds start NOW! Invite all of your Facebook friends to compete against you in Super Search 60, the fast and frantic Hidden Object game from KlickTock.

"Often the most simple things turn out to be the best; Super Search 60 has an instantly likable charm that's doled out in quick fire sixty second rounds and is nigh impossible to put down. You'll be itching for another go, especially with the social connectivity via Facebook." GamesUncovered.com

"While a certain striped four-eyed hidden-object app (with less than stellar ratings) tops the app store charts, we have another one that may be more worthy of the crown: Super Search 60 Unlimited by KlickTock" 5/5 AppSmile.com

"...It's like opening a bag of potato chips, you won't be able to play just one, before you know it that quick 60 second game will turn into 60 minutes or more. You have been warned…" AppAddict.net

"Professional looking and a joy to handle, it's easily the kind of game you can revisit again and again." 5/5 AppSafari.com

"This quick-play object finding game fills the screen with loads of tiny items stacked in neat rows. Simple, yes, and that's exactly why you'll love it." JayIsGames.com

"Over all, Super Search 60 is fun and addicting. It is hard to just play one round of the game and put it down." CasualGamerChick.com



Hours of fun, 60 seconds at a time.

View the game trailer here:
http://klicktock.com

The faster you find the higher your score. Cleverly managing the multipliers will see you rocket to the top of the high score table.

Forget everything you think you know about Hidden Object games, this one turns the genre on it's head with lightning fast gameplay, randomized objects (never plays the same way twice), unique aesthetic and seamless Facebook Connect integration.

This is the Pro version of Super Search 60. It does not feature any advertisements.

Simple to pick up and play, tough to master, absolutely unique and thoroughly addictive! Try to stop at just one game!

For more games, be sure to visit:
http://klicktock.com
Follow us on Twitter and Facebook to keep up to date with our new games.
What's New in Version 4.4.1
- Super Search 60 no longer supports iOS below 4.0. Please upgrade your iPhone/iPod/iPad to continue to enjoy free updates
- New Application Icon
- Fixes made to Polish Translation