Fall Colors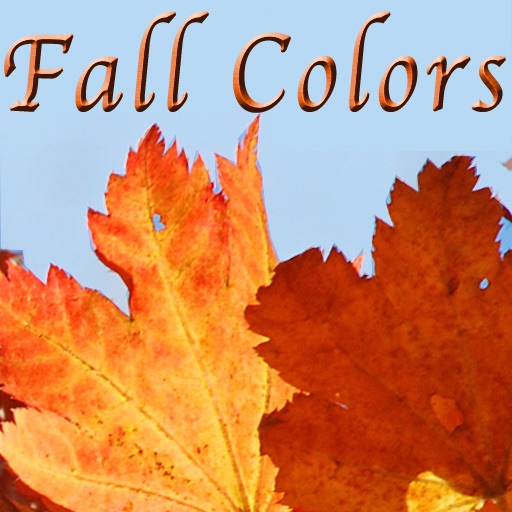 Click here to request a review of this app
Description
Autumn is a time of vibrant colors and breathtaking views. Fall Colors puts the best of the season in the palm of your hand. A collection of 50 dynamic photographs depicting the beautiful colors that come with the season. Sweeping landscapes, dramatic vistas, foliage closeups, and the whimsy of playing in the leaves are all a part of this collection. Enjoy all the beauty of fall with none of the raking with Fall Colors.

Also checkout our other Apps: Wineries Locator, Lyrics: Jack Johnson, Lyrics: Michael Buble, Lyrics: Michael Jackson, Lyrics: Dave Matthews Band, Lyrics: Santana, Lyrics: Beyonce, Lyrics: Rob Thomas, Lyrics: Alice Cooper, Lyrics: Aerosmith, Lyrics: 10000 Maniacs, Lyrics: 3 Doors Down, Lyrics: Willie Nelson, Lyrics: Bob Marley, Lyrics: Jonas Brothers, Lyrics: Eminem, Lyrics: Taylor Swift, Taylor Swift Trivia, Xbox 360 Cheat Codes, PS3 Cheat Codes, Wii Cheat Codes, iFartster, iBurping, Wine Trivia, Dumb Law Trivia, Twilight Movie Trivia, Country Music Trivia, Hannah Montana Trivia, High School Musical Trivia, Twilight The Novel Trivia, Eclipse The Novel Trivia, Beer Trivia, iSounds Guns, iSounds Warfare, iSounds 200, iSounds Animals, iSounds Human Sayings, iSounds Babies, iVacation Hawaii, iVacation Philadelphia, iVacation Denver, iVacation New York and MORE!

**************************************************************
If you enjoy other apps like Trivia Master, Mr. Trivia, Wheel of Fortune, Quizner's, Who Wants To Be A Millionaire, Twilight Movie Trivia, The Price Is Right, A Twilight Trivia, Deal or No Deal, Smarter Than A 5TH Grader, Brain Challenge, IQ-Test, 1 vs 100, New Moon Book or Trivia, HSM Trivia, High School Musical Trivia, Country Music Trivia, Hannah Montana Trivia, Twilight Trivia, Brain Tuner, Pop Quiz, PopQ Quick, or any of the popular trivia games we recommend you try our Trivia apps as they are fun, feature filled, and you can compare your score against other players around the world in our Global Leaderboard!