Diamond Detective FREE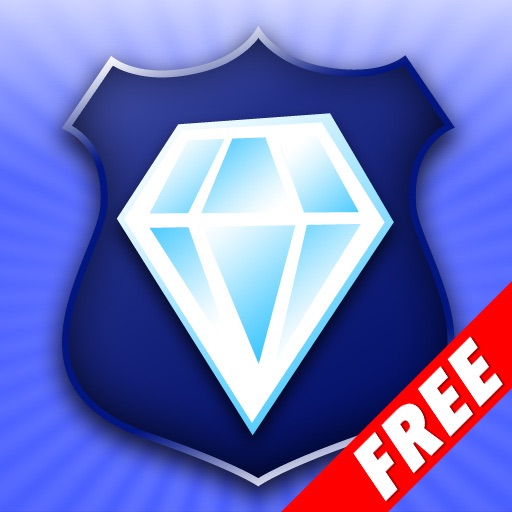 Click here to request a review of this app
Description
The precious gems of Gemopolis have been stolen; get on the case to recover them!
Track down the gang of criminals responsible in this dazzling FREE puzzle adventure where you can advance your career from police trainee, all the way up to chief commissioner.
DESCRIPTION
Using simple controls, create chains of like-colored gems to gather clues and help you catch the thieves before they escape. The longer the gem chains, the quicker you can hunt them down, and the greater the rewards! Use Diamond Bombs, Star Gems and Lock Tiles to speed up the chase. With 60 levels of burglar-snatching action, six precious diamonds to locate, and multi-level trophies to attain, this fantastic jewel jam will dazzle you for hours!
Catch the thieves before they get away!
FEATURES
* Tackle 60 levels of burglar-snatching action to recover six precious diamonds
* Gather clues to nab the thieves by matching together chains of like-colored gems
* Use Diamond Bombs, Star Gems and Lock Tiles to gain the advantage
* Win multi-leveled trophies and advance your career all the way to chief commissioner
Diamond Detective is a free game with advertising in it. The ads do not interfere with gameplay.
Highly recommended for fans of Bejeweled, Chuzzle and Jewel Quest!
GAMEHOUSE GUARANTEE
We take pride in the loyalty and trust our customers show us when they purchase a GameHouse product. If you are not completely satisfied with your recent purchase, please contact us at
[email protected]
Also visit http://www.gamehouse.com/iphone-games for more great GameHouse iPhone and iPod touch games!