Affiliate Empire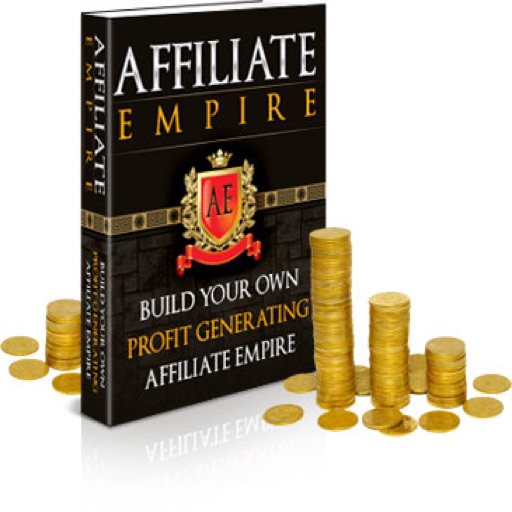 Click here to request a review of this app
Description
"I'm Kicking Open The Doors to Reveal How You Can Profit From One of the Easiest, Quickest Ways to Make Money Since Hot Cakes Were Flying Off The Shelves!"

The 'Internet Lifestyle' is real and I'm going to tell you the truth about how you can start to live it!

Everybody is looking to make more money, and waves and waves of people are crashing on the shore of the internet and buying a load of products then being sucked back into the sea of 'normal' work after they realise a lot of the stuff they buy either doesn't work or is nowhere near as easy as they make it out to be.

But making money online IS possible, and often it is a lot easier than people think, introducing the ultimate business - affiliate marketing. You just direct people to other websites to buy things, and if they do then you get a percentage of the sale for referring them, that means no dealing with customers and no dealing with stock or products or any kind - leave that to the merchants, you just send them the traffic and get checks in the mail!

As an easy example then did you know Amazon.com has an affiliate program? All you do is get people to visit Amazon through your link and if they buy anything within 24 hours of clicking through, you get a percentage of the total sale amount! (and people are buying things from Amazon constantly!).

Introducing 'My Affiliate Empire'

It is hard to pin down exact numbers but according to Wikipedia then MarketingSherpa estimated that in 2006 affiliates worldwide were paid the equivalent of $6.5 billion in 'bounty and commissions', yes that is billion!

How would you like a slice of that pie?

We may be in the grip of a recession but people are still buying things constantly, they are just more wary of prices now and most reports point to people going online for their purchases more and more to get the best deals! This means while brick and mortar businesses are closing all around us then online businesses are thriving!

I already mentioned that I think affiliate marketing is the ultimate business as you don't need to worry about keeping customers happy, shipping products and having things lost in the post, keeping stock, having staff answering the phones etc - all the nasty stuff the online stores have to deal with!

But also having an online business is one of the few businesses you can start on a shoestring budget and fit round your dayjob until you are earning enough to go full time! Most other business require you to quit your job and risk 'all or nothing' to get started, not to mention all the cash you need for offices, storage space, equipment, advertising, signs etc!

Now is the time to learn the skills you need to profit from the internet, here is what you could be learning just minutes from now!

How to build your business with the future in mind (so many people get this wrong which means they crash and burn after just a few months!)


How to get FREE traffic...

3 places you can use so you don't even need to create your own website to get started! (great to make some money first then reinvest it!).

The secret to getting into almost any affiliate network (and what to do to change their mind even if you get turned down!)

The place you absolutely must start off in your affiliate marketing business, where you can get commissions on products as high as 75%!

Exactly how to choose the hot offers that are selling like hot cakes so you can make sure you don't get any duds!

How to get your feet wet and make sure you have a winning niche before your commit too much time to it...

Exactly how to scale things up until you are earning as much money as you want from your 'affiliate empire'!

and so much more!

Now is the time to act and get this great eBook at this great price! You will pay 10 times on a regular website. We will be raising the price soon.
Screenshots