Time-Shift Radio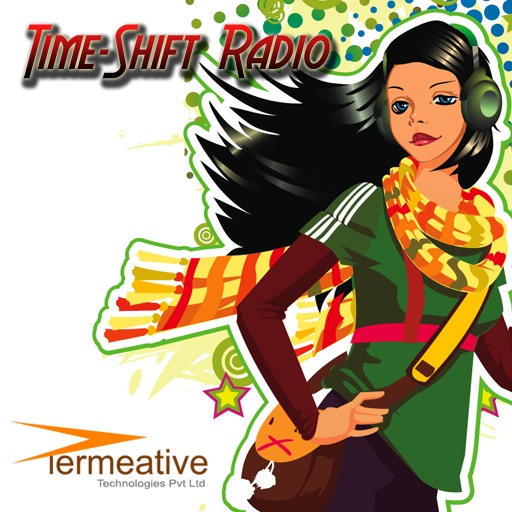 Click here to request a review of this app
Description
Ready for the new age radio?
Yes! Time Shift Radio is the answer for all your classic entertainment needs. It has some never-before-offered features, more than 1000 radio stations. You can "PAUSE" and "REWIND" live radio as many times as you want.
Example: If you wish to pick a cup of coffee, "Pause", Prepare Coffee, and resume from that point again. This can be done with no other radio but only with Time-Shift Radio.
So, go ahead, create your own favorite radio station list, share your favorite radio station list with your friends. Yes, the Time Shift radio allows that too. We provide access to our entire radio station library, with timely updates and addition of new radio stations. Can't find your favorite station? No problem. Mail the station ID to
[email protected]
, we will add it for you or you can manually add it.
Technofacts:
You can stream more than 96 kbps in Carrier network. This radio supports formats like .pls, .m3u, .asx(MP3 and AAC+), .xspf, raw MP3 and AAC+ URLs .
Features:
• More than 1000 radio stations
• Rewind to listen to your favorite song again
• Pause / Resume Radio
• Add and share custom radio stations
• Change skin of Radio
Enjoy The Time-Shift Radio!
Following Genre stations available (Not grouped in app)
International, regional, 70s, 90s, 90s, Adult Contemporary, Alternative, Arabic, Blues, Catholic, Christian, Classical, Community, Country music, Dance, Disco, Funk, Fusion, Greek, Hardcore, Hindi, Kannada, Telugu, Tamil, Malayalam, Bengali, Devotional, HipHop, House, Jazz, Kids, Latin, Local, Lounge, NPR, Netherlands, News, Oldies, Pop Religious, RnB, Rock, Schlager, Soul, Sports, Student, Talk, Techno, Top 40, Traditional, Urban, World Music, Sikh, Punjabi etc...
Following countries' Stations available (Not grouped in app)
Afghanistan, Argentina, Armenia, Australia, Belgium, Brazil, Canada, Caribbean, Colombia, Costa Rica, Czech Republic, Denmark, Germany, Ecuador, Egypt, Spain, Finland, Georgia, Greece, Haiti, Hungary, India, Iraq, Ireland, Israel, Italy, Ivory coast, Lebanon, Malaysia, Morocco, Mediterranean, Mexico, Monaco, Netherlands, Netherlands Antilles, Norway Palestine, Philippines, Poland, Portugal, Puerto Rico, Dominican Republic, Romania, Russia, Senegal, Switzerland, Sweden, Turkey, Ukraine, United Kingdom, United States, Vietnam
*************************************************
iPad version coming soon !!!
*************************************************
For any queries relating to this application, please send us mail to
[email protected]
Company website: http://permeative.com
What's New in Version 5.0
* Minor Bug fixed.