Playman Track & Field LITE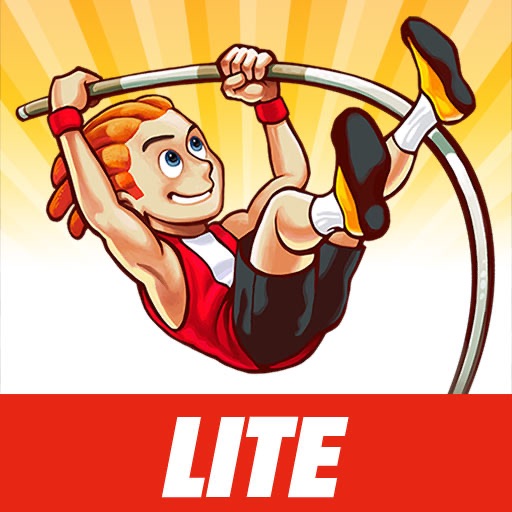 Click here to request a review of this app
Description
Experience the thrill of competition!
Race for the gold in the 100m Hurdles with everyone's favorite virtual athlete in Playman Track & Field LITE.
☆☆☆☆☆☆☆☆☆☆☆☆☆☆☆☆☆☆☆☆☆☆
LITE Version includes:
● The 100M hurdles event, in single-player and multi-player mode
● 100M hurdles tournament on Facebook!
● Advertising within the game.
●●●●●●●●●●●●●●●●●●●●●●●●●●●●●●●●●●●●●
The full version of Playman Track & Field is jam-packed with an un-beatable combination of track and field challenges, tournaments, and 12 unique characters. See if you have what it takes to be a world class athlete and go for the gold!
EXPERIENCE THE THRILL OF COMPETITION VIA FACEBOOK!
Playman Track & Field lets you share your triumphs in 5 track & field events with your friends on Facebook! Post your scores to Facebook and see where you rank among other Playmen (and Playwomen) from all over the world!
THE CRITICS ARE FANS TOO!
Critics and fans all over the world love Playman and his exiting sports games. Pocket Gamer gives Playman a 10 out of 10 and says, "you need it on your phone!" Art of the iPhone calls it "a polished sports title ideal for the casual mobile gamer."
WHATS IN THE FULL VERSION?
The full version of Playman Track & Field offers three thrilling game modes: Challenge, Survival and Multiplayer Pit yourself head to head against superstar athletes in Challenge mode. Beat the Amateur Challenge to unlock Playman's Pro Challenge and follow Playman to the Arctic Circle for a special showdown in Survival mode. And take on your friends and family members in Multiplayer mode.
Upgrade to the FULL version for all of these features:
● Five track and field events – 100m Dash, Long Jump, 110m Hurdles, Pole Vault and Javelin
● Upload all your scores online via Facebook – Can you beat the best of the best?
● Compete against international sports superstars or up to 6 of your friends
● Three awesome and unique game modes; Challenge, Survival and Multiplayer
● Play as Playman or his sister Blaise or choose from 12 other unique characters!
Download today and find out who is the best of the best!
GameHouse Guarantee: We take pride in the loyalty and trust our customers show us when they purchase a GameHouse product. If you are not completely satisfied with your recent purchase please contact us at
[email protected]
What's New in Version 1.2.3
* Facebook feed modifications
* Minor bug fixes

Thank you for playing Playman Track & Field LITE! Please buy the FULL VERSION!