Roomote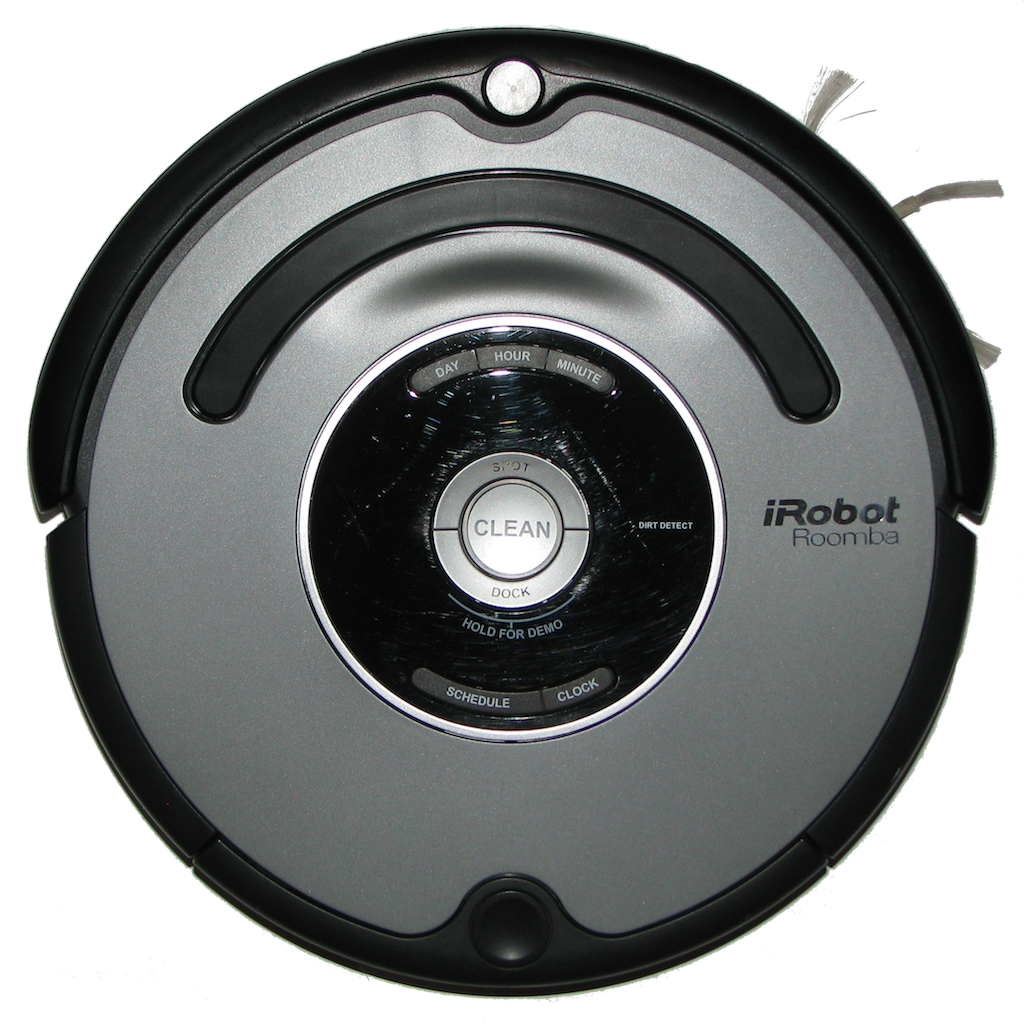 Click here to request a review of this app
Description
DO NOT DOWNLOAD THIS APP! IT IS NOT WHAT YOU THINK IT IS!
Roomote (a Roomba remote) only works for people with a very particular hardware setup, so please don't download the app and give it a poor rating just because it doesn't work like you thought it did. :-)
Now that you've been warned, read on to see what Roomote *can* do:
Roomote is an app used to control your iRobot Roomba or Create robot with your iPhone. It's a Roomba remote!
Roomote lets you control your robot with a simple button interface, touch gestures, or even the accelerometer (tilting your iPhone)!
To use Roomote, you'll need the following:
1. A Roomba or Create robot
2. A serial cable or bluetooth adapter for your robot
3. The Roomote Server software (free) for your Mac computer (no Windows version yet)
4. Your iPhone must be have WiFi access to your computer
Unfortunately, you cannot connect directly to your robot with the Roomote app (Apple does not allow general access to the Bluetooth interface on the iPhone). You need the free Roomote Server application for your Mac computer which relays commands from your iPhone to your robot. Get it at http://www.brianhpratt.net/roomote/
There you will also find instructions for the Roomote Server app and the Roomote iPhone app.
The Roomote and Roomote Server source code is available under the GNU General Public License.You are free to make modifications and redistribute the software under the terms of the GPL.
The code is available on GitHub: http://github.com/brianpratt/roomote
I especially encourage anyone to make a Windows version of the Roomote Server application. I'm sure that a totally Java version of the Roomote Server could be done that would be cross-platform. I initially created this project just to experiment with coding on the Mac OS X platform and don't have enough time or interest to rewrite the project for other platforms. I would be happy to help someone else's efforts, though. Feel free to contact me at roomote 'at` brianhpratt `dot' net. I will happy link to your Windows/Linux port from this page as well.
Scott Gibson has made a first effort at porting the software to Windows/Linux: http://github.com/scottjgibson/roomote
I'm making this app free to let people have fun with it. Please don't download it and then give it a poor rating just because it doesn't work with Windows or without having a cable to connect your Roomba to your computer. Be nice!
To reviewer "Computer Professional" - The iPhone's Bluetooth interface can be easily used for headsets, streaming audio, and now keyboards. Apple does not give access to the Bluetooth interface as a serial port which is what you'd need for a standard Roomba Bluetooth module.
You can connect to other Bluetooth accessories if they are designed to work specifically with the iPhone and licensed by Apple. The app as-is works with Roomba/Create Bluetooth modules that are already out there which is much more useful than selling an expensive accessory just for this app!
I hope that helps you understand the limitations a bit better.
If you'd like to build and distribute the hardware (http://developer.apple.com/programs/mfi/index.html), I could easily add the software support.
Good luck!
What's New in Version 1.2
Add support for iPhone 5 display