Stackster - FREE EDITION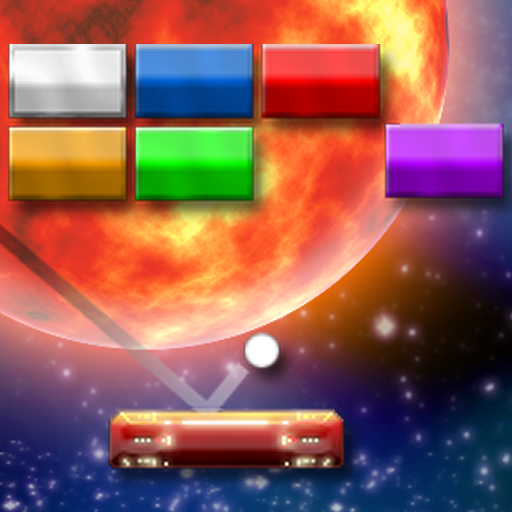 Publisher: Russ Kumro
Genre: Action
Released: 23 Jul, 2010
Size: 14.7 MB
Price: FREE!
Click here to request a review of this app
Description
AWESOME BRICK BREAKER - BREAKOUT ACTION GAME for ios. NOW FREE FOR ALL TO PLAY! THAT's 100 plus levels of pure awesomeness for zip zero zilch!

Classic Brick Breaking is back and better than ever. With over 100 levels of classic arcade action and a huge selection of power ups to keep you smashing your way from level to level.

Relive the classic game play of yesteryear with graphics and sounds of today on the go.

How to Play:
Simply move your finger left and right to move your paddle. Bounce the ball off your paddle to break as many bricks and grab as many power-up's as possible!

Stackster features:
- Stylized retro graphics
- Cool special effects
- 3D tracking on screen - move the device slightly in your hand to change playing angle.
- Awesome sound track
- 100+ levels of game play with several FREE expansion packs planed in the near future to keep you coming back for more!
- Auto Save feature, saves your progress automatically every time you finish a level. no need to navigate thru annoying menus to save.

멋진 벽돌 차단기 - iOS 용 급등 액션 게임. NOW 모든 무료 게임을! 그는 우편 제로의 제로를위한 순수 멋지게 100 플러스 수준입니다!

클래식 벽돌 깨는 다시하고 어느 때보다도 더. 100 고전 아케이드 액션의 수준 및 수준에서 수준에 길을 장애물을 유지하는 전력 UPS의 거대한 선택을 갖추고 있습니다.

이동 그래픽과 오늘날의 소리와 함께 과거의 고전 게임을 재현.

재생 방법 :
간단하게 손가락을 왼쪽으로 이동하고 오른쪽 패들로 이동합니다. 파워 업 많은 사람들이 같은 수만큼의 벽돌로 깨고 가져 할 패들에서 공을 바운스!

Stackster 기능 :
- 양식화 된 복고풍의 그래픽
- 좋아 특수 효과
- 화면에 3D 추적 - 각도를 재생 변경할 손에 약간 장치를 이동합니다.
- 대단 사운드 트랙
- 당신이 더 많은 것을 위해 돌아올 유지하기 위해 가까운 미래에 먹으려 여러 무료 확장 팩으로 게임 100 + 수준!
- 자동 저장 기능은 자동으로 레벨을 완료 할 때마다 진행 상황을 저장합니다. 더는 저장부터 성가신 메뉴를 탐색 할 필요가 없습니다.
What's New in Version 1.10
- Various Bug fixes
- Added all missing levels as in the Full version