Mad Acorn FREE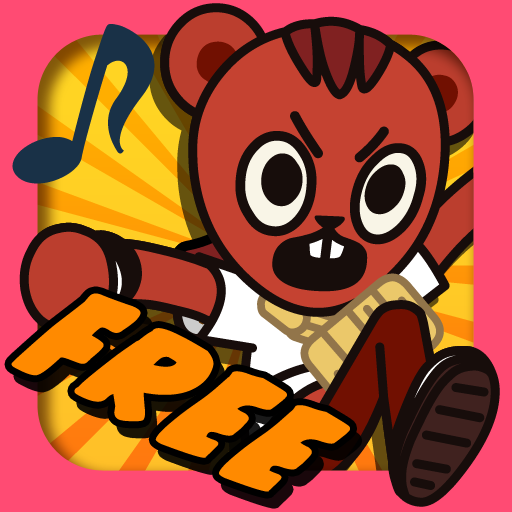 Click here to request a review of this app
Description
** Featured in New & Noteworthy from 138 App Stores worldwide! **
** #1 Overall in Korea! **
** #1 Action and Music in Hong Kong **
** Top 10 Music in 15 countries, including United States **
** Top 25 Music around the world **
Thank you!!
"Mad Acorn by APD Inc. is a good example of the odd places that music games still travel to, and it also demonstrates why it'd be a gosh darn shame if the genre went extinct." - Slide To Play 4/4
Do you like Tap Tap Revenge, Rock Band, Dance Dance Revolution and Guitar Hero? Then you'll LOVE Mad Acorn!!
TapTap Comix Vol.01: "Mad Acorn" the Rhythm Squirrel
"Feel the CRAZY RHYTHM!"
Mad Acorn is a revolutionary music rhythm game. TURN ON SOUND, pay attention to the music and you'll find the enemies coming towards you are actually music notes. Simply TAP anywhere on the screen to play the rhythm!
All you need to do is TURN UP THE VOLUME, be one with the music and JUST TAP your finger anywhere on the screen of your iPhone, iPod touch or iPad.
Help private detective Mad Acorn in his adventures on a burning bridge, bullet train, radioactive sewer and deadly swamp. Mad Acorn improves his skill as you score combos and his fighting technics explode to the levels beyond the art of war.
HOW TO PLAY
1) Be sure to put on headphones or TURN OFF SILENT MODE
2) Set the volume slightly louder
3) Select the stage and dive into the music
4) Follow the rhythm and tap anywhere on the screen to knock away foes/obstacles
5) Even when foes/obstacles are not on screen, tap to the rhythm and find hidden beats!
6) Timing your tap just right makes M.A. scream YEAH!
7) Scoring 30 combos makes M.A. sweat and go into Fever Mode
8) To clear the chapter, Final Beat (blow) on the boss must be successful
* Best experienced when played with headphones on. *
- Youtube -
http://youtube.com/taptapcomix
- Facebook -
http://facebook.com/taptapcomix
For support, bug report and any other questions:
[email protected]
What's New in Version 1.1
To celebrate the release of the FULL version of "Mad Acorn", we have added Achievements to the Lite version!! Please enjoy the awesome new achievements.

Also, the in-game navigation has been improved as well as fixes to some minor glitches.

Thank you for playing and updating!!