Free Jelly - KaiserGames ™ play free thinking puzzle brain logic physics skill quick reaction games xmas santa edition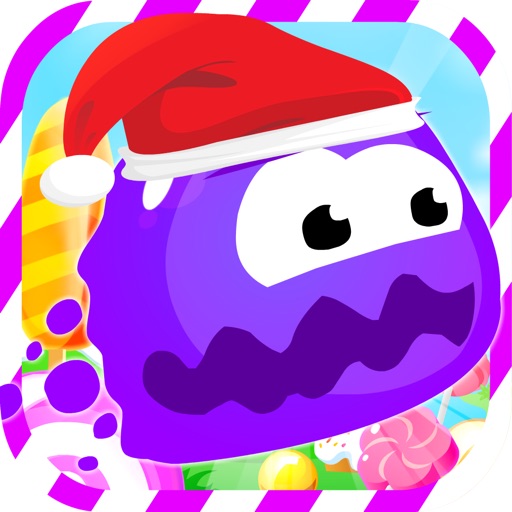 Click here to request a review of this app
Description
Free Jelly is a new and free skill game from KaiserGames, the experts for the best games for kids, boys, girls and the whole family. In Free Jelly you have to bring the small Jelly to the exit of each level. In addition, you should collect three stars to get a good level-rating. You can't controll Jelly directly, you have to guide him by pushing the pipes in the right direction. Use your brain in this fine thinking game to place the pipes right. Each level is a unique riddle where you have to show your reaction skills.
The controls are easy, just grab the pipes with your finger and push them in the desired direction. But you have to be fast. The clock is ticking. If the time expires, you will receive fewer points for the level. Be careful: There are numerours traps in each stage like rotating orange saws. But there are also helpful items such as springs. In the later levels, the game becomes more difficult: You can not change the positions of all pipes and there are accelerators or decelerators which can make your life easier or harder.
Features of Free Jelly - Skill Game:
- Thinking and brain game
- Sympathetic protagonist
- Innovative game concept
- Simple one-finger touch controls
- Addictive gameplay
- 30 challenging levels
- Free game for kids, boys, girls and the whole family
Experience the best free games from KaiserGames, the experts for Games for kids, boys, girls, adults and the whole family. With SpielAffe.de, KibaGames.com, KralOyun.com and countless other gaming websites in its worldwide portfolio, KaiserGames is running one of the most successful and popular gaming website network in the world. All our portals follow the same approach: family-friendly game experiences and free games for kids, girls and boys with as much variation as possible. These quality standards also apply for every app KaiserGames develops and publishes. Whether you're into action games, puzzle games, dress up games, racing games, dice games, makeover games, sports games, physics games, bubble shooter games, skill games, connect games, card games, jump and run or multiplayer games, we have what you are searching for. Dive into our colourful gaming world and discover your very own perfect experience! Find us on the web at KibaGames.com, SpielAffe.de, KralOyun.com, JuegosMonitos.com, GiochiScimmia.com, SpelletjesApen.nl, IgrMore.ru, GraMalpa.pl, SpillApe.no, and JeuxSinge.fr.
What's New in Version 1.0.1
Bug fixes