Boost Productivity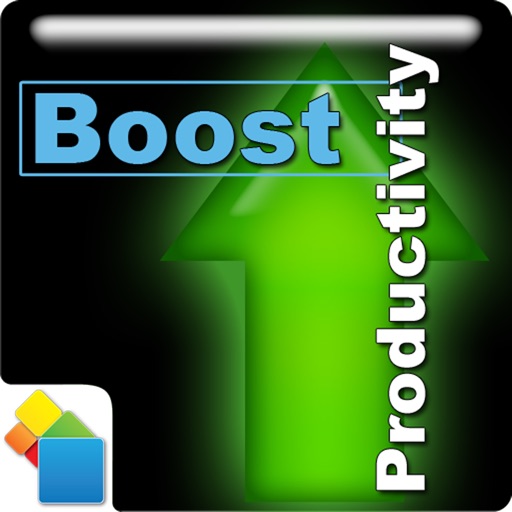 Click here to request a review of this app
Description
Boost Productivity is a simple to use
time management app geared towards
helping you become more productive each
day.

Easy to use layout gives you clear
guidance to what can be done.

We give you a great way to quickly
capture your ideas through our Idea
Recorder with an audio or text note...

Set a reminder or email idea for future
reference...

Sync to DropBox for cross-platform
access...

There are many distractions that reduce
your efficiency throught the day...

Our Countdown Timer allows you to choose
a timeframe considered as your 'focus'
time with no distractions... Simply
program 1-59 minute interval (or more if
needed) and work on one task or project
until your time is up... This will help
you complete tasks faster as you master
your time...

Key Features...
* Record your ideas with an audio note..
* Capture text ideas quickly..
* Sync with DropBox..
* eMail your saved audio or text idea..
* Reminder alerts for captured ideas..
* Productivity Timer for focused work..

..Download Now For Instant Access..
What's New in Version 1.1
- Improved settings for speed
- Free for limited time