Weather For. Forecast and conditions. Airport delays.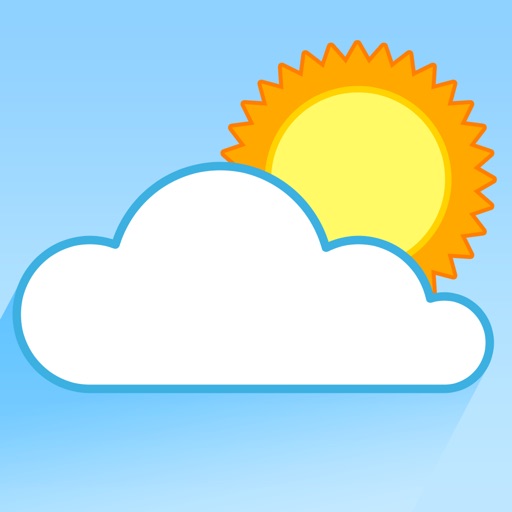 Click here to request a review of this app
Description
Good look weather application with detailed forecast in your city and multiple locations all around the world.
See the current weather in stunning high definition weather animations!
Get last info about airport delays at widget screen.
Weather information includes temperature, real feel temperature, type of weather, wind speed, wind direction, humidity, cloud covering, expected rainfall, barometric pressure.
Application supports geo-positioning, and can retrieve the latest weather forecast for your current location.
Weather data are provided by World Weather Online, and updated several times a day. How often you want to retrieve the latest weather data is up to you.
Key Features:
- World Time & World Weather
- Full-text, long-term weather forecast
- Precise 24-hourly forecasts
- Severe weather areas on the map
- Worldwide high-resolution radar
- Worldwide Satellite images
- Global sea surface temperatures
- World Time & World Weather
- Interactive weather maps ( radar, satellite, severe weather areas, current weather, forecast, water surface T and earthquakes)
- Airport Delays
- Currently supported languages: English, Russian
- Animated backgrounds
Features include:
- 200,000 locations worldwide
- Unique clock-like interface
- Current weather conditions including humidity, wind and pressure
- Sunrise / Sunset times
- Feels like temperature
- Barometric pressure and the temperature
- Locations can be added by GPS, Zip Code, or by browsing the location list
- Weather forecasts up to 5 days ahead.
- Different date and time formats (12H/24H)
- Celsius / Fahrenheit
- Optional unit for wind speed, altitude and rainfall
- Day and night icons
- Browse used map near weather stations
- Use Twitter to quickly share weather info
- All major worlds airports database
What's New in Version 1.0.1
- minor bugs fixed