Bomber Dog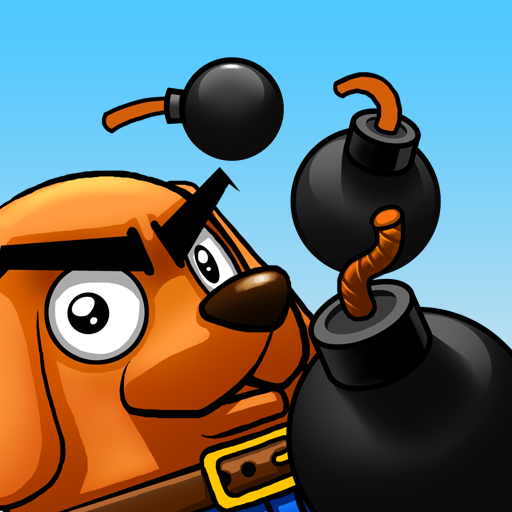 Click here to request a review of this app
Description
★ PROMOTION ★
$3.99 -> $0.99 75% discount promotion!


Awww! Cutesy little puppies? Don't let them fool you!
This challenging game is definitely not your average.

A familiar, but a whole new kind of puzzles!
Avoid monsters and reach the goal using the various items & tricks set up throughout the maps.

Well, it won't be too easy of course!

★Launching Event!★
Make a purchase now and get $2.99 worth of in-game coins and items!

▶ Monsters have marched into the peaceful pup-world of Koro Town.
Join these dogs on some exciting adventures to protect their town from the intruders.
Will Koro Town survive to see the day?

▶ Adorable characters & diverse backgrounds
There are numbers of Bomber Dog characters and backgrounds.
Collect all puppies and clear all stages!

▶ A game of clear heads and quick hands!
Just another brainy puzzle game? Not at all!
Bomber Dog requires quick and close control, throwing bombs to take out monsters and such.
As you continue on the game, you'll see more monsters and tricks coming your way.
Will you be able to clear all 90 stages?

▶ Try Survival Mode for double the fun and double the coins!
Dodge Ball – See how long you can survive avoiding the flying bombs.
Collect more coins by picking them up throughout the map, or getting rid of the monsters.
(* More Modes Coming Soon!)

Level up & get bonus coins from being a real survivor, of the Survival Mode!

▶ Boast your Records & Achievements
Record and show off your achievements through Game Center. Compete with your friends!