Where`s my friend?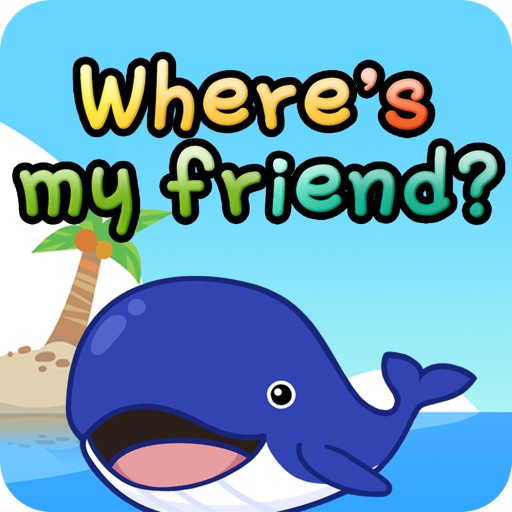 Click here to request a review of this app
Description
'Where's My Friend' is a fun, educational application where you can learn English while playing with more than 20 kinds of cute friends from the sea.
Lovely sea friends are hiding in the sea. Find one of the friends, and you can see fun animations for each of them. Find your friends, and have fun with writing and guessing games.

★ Contents ★

1. Hide and Seek is a game where you have to Look for animals hiding in the sea. When found, each friend will show you an animation describing its special abilities
2. In Writing Letters, you can write the name of each of your friends from the sea. Take your time and write your friends' names in order.
3. In Guessing Game, you can guess the names of your friends. Choose wisely to match your friends with their names
4. In Painting, you can paint your coloring anyway you like. Paint your friends in all sorts of pretty colors!
5. In ABC, you can practice writing the alphbet. It's a fun, educational experience for children learning the English language.
6. Friends found in Hide and Seek are gathered in the Aquarium. Find and collect them all.