Annabel HD Lite: adventures of the Egyptian princess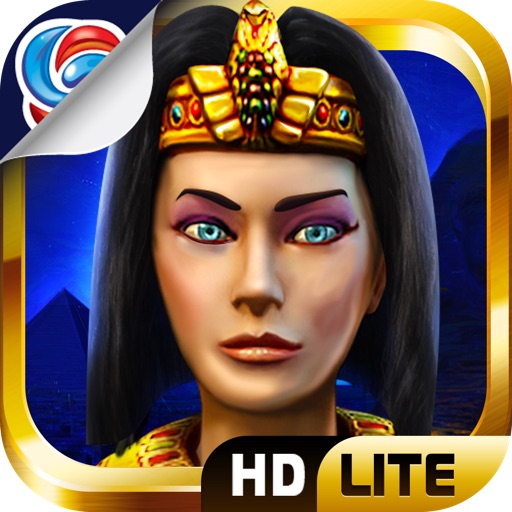 Click here to request a review of this app
Description
Annabel begins in modern times, when a young female archeolgist visits a museum in Egypt. She hears a disturbing ancient tale about another "Annabel," a princess whose lover, Akhenaten was sacrificed to the gods by an evil high priest. As you learn during the first few minutes of the game, the nasty Amertekh is keeping Princess Annabel captive and is forcing her to marry him so he will become a full-fledged Pharaoh and can take control over Egypt.
Annabel has five different episodes: the palace of the pharaoh, a pyramid, an ancient Egyptian village, a ship sailing on the Nile, and the sanctuary of the almighty god Seth. There are lots of locations in each part and all of them are fraught with many pitfalls and mysteries.
Features:
- Intriguing plot.
- Refined graphics and spellbinding soundtrack.
- Colorful three-dimensional characters.
- Original puzzles and mini games.
- 5 different episodes.
Will she change the course of history, to avoid tragic fate and save her love?
----------------------------------------------------------
LIKE GAMES BY NEVOSOFT?
WHY NOT TRY SOME OF OUR OTHER GAMES!
LandGrabbers: This addictive game combines classic elements of strategy, simulator, and resource management. Nothing can stop you from conquering the world now!
Pioneer lands: an addictive combination of business simulation and strategy set on the frontier of America's Old West! A true Western casual game!
Paradise beach: build a beach resort of your dream in a new addictive tycoon-style, click management game!
Million Dollar Quest: Solve the mystery from main hero's childhood, travel the world and win one million dollars in the unique mixture of hidden object, puzzle and adventure genres!
My Kingdom for the Princess 2: The adventures of Arthur and Princess Helen continue in this long awaited sequel to the addictive strategy, time management, simulation game
Supercow: super-dynamic arcade game about the adventures of a new character that deserves everyone's attention! Supercow doesn't give milk, she just rocks!
Magic Academy: fascinating adventure game that mixes hidden object hunts with mini-games and sorcery
Dream Sleuth: Travel in the world of your dreams and save the girl in this thrilling hidden object puzzle adventure!
Zzed: a logic marble-popper game filled with fun and humor!
Laura Jones and the Gates of Good and Evil: Meet amusing characters and hunt for hidden objects as you try to save the world.
Laura Jones and the Secret Legacy of Nikola Tesla: Test your Hidden Object skills as you race against time and the other people chasing down Tesla's invention!
Pantheon: Unlock magic artifacts of ancient deities on an amazing match-3 journey through beautiful locations of the Ancient India.
10 Talismans: Set to stunning oriental vistas, this match-3 puzzle game puts you on a quest to collect ten powerful talismans.
---------------------------------------------------------
Get the inside scoop on Nevosoft Games:
Join us on Facebook: www.facebook.com/Nevosoft
Follow us on Twitter: http://twitter.com/NevosoftGames
Watch us on YouTube: http://www.youtube.com/NevosoftCOM
Visit our site: http://www.iphone.nevosoft.com
---------------------------------------------------------
THIS GAME WAS PUBLISHED BY NEVOSOFT.
If you want to successfully release your game on the App Store, write us at
[email protected]
Our experts perform the following services:
- Producing your game in the final stages of development
- Localizing it into more than 10 languages
- Preparing your game for release (and the release itself)
- Marketing (We have a loyal client base of over a million users)
- Promoting your game in various media
- Providing quality customer support.
What's New in Version 1.4
This version contains some minor improvements for a better gaming experience.

Get the inside scoop on Nevosoft Games:
Join us on Facebook: www.facebook.com/Nevosoft
Follow us on Twitter: http://twitter.com/NevosoftGames
Watch us on YouTube: http://www.youtube.com/NevosoftCOM
Visit our site: http://www.iphone.nevosoft.com