Pocket Money Saver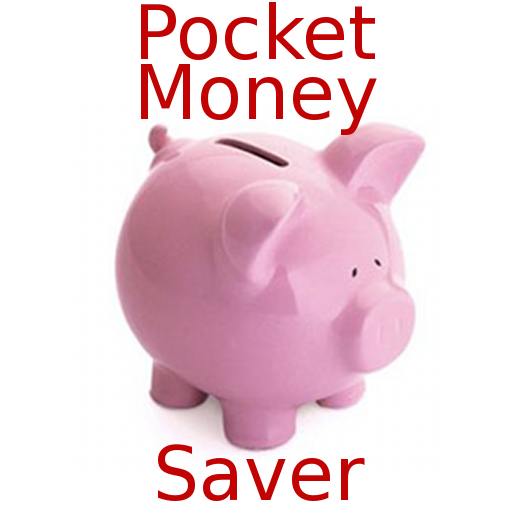 Click here to request a review of this app
Description
Make keeping record of your children's savings easy.With this easy to use application you will always know how much money is inside that precious piggy bank, money box or cash tin.

Imagine you or your child are saving up for that next big toy or crazy new fad.
One day you put money into your child's piggy bank.Another day your child puts money in and then low and behold also some relatives do the same, before you know it your in a right pickle as you have lost count of how much is in the piggy bank.
Now do you decide to break it open and watch the disappointment on your child's face as they realize theres not enough money in it, or do you decide to wait to make sure there is more than enough money in there and by the time you open up the piggy bank the toy is sold out or the fad has moved on.Your child then feels like they saved all their money for nothing.lets stop this from happening as we all remember as children how we felt when we could not afford that must have toy or fad.

Or

Maybe you don't keep a lot of change on you or perhaps your child has been good and finished all there chores with out moaning and you want to reward them, why not show them this app and add some money to the virtual piggy bank.Then tell them this is their reward and when they get enough money for that toy or fad you will buy it for them.That way every time they are good and do chores you can keep showing them your adding to the total, it teaches them work effects and shows them that working hard gets them what they want.A lesson we all cannot learn quick enough.

Or

Maybe your child does not have a piggy bank, why spend money on one when that money could go towards there savings and use this handy little app.

How can you do this you ask?

Well, this application enables you to:

-Add any increment of English Coin or Bank Note to the piggy bank total.
-Subtract any increment English Coin or Bank Note to the piggy bank total.
-Automatically Saves the running total after every action
-You can reset the savings total at any time and start saving again.

The Interface:

-Seamlessly swop between the Coin screen and Bank Note screen with just a touch of the screen.
-Realistic Sound affects of coins dropping or notes being inserted into a piggy bank.
-Handy instructions explaining all the functions and buttons.
-Life like pictures off all Coins and Bank Notes, easy for anyone to use.
-Reset button has a warning screen before savings total resets so no accidentally wiping away your savings
-Handy Subtraction button incase you hit that coin or note too many times.

And much more.


Who?

This application is aimed at people who want to save Money in a virtual piggy bank. This could be a parent or child or any adult just wanting to keep track of their savings.
What's New in Version 5.0
Heres finally an update that everyone has been asking for......

-The ability to change the names of the accounts.
-bug fixes

Note:A big update for this app is in the making so keep watching.
Note 2:it will involve other currencies