Epic Stand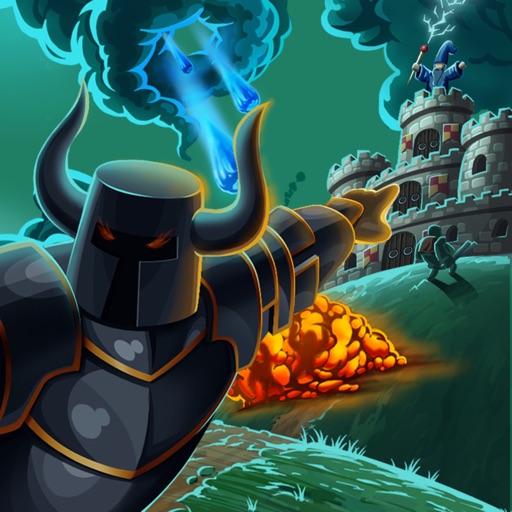 Publisher: Tatem Games
Genre: Arcade
Released: 7 Oct, 2012
Size: 77.4 MB
Price: $0.99
Click here to request a review of this app
Description
Protect your castle from invasion! Use your powers to ward off the intruders!
You're a kindhearted wizard living in peace and quiet ruling your land wisely and rightfully. But one day... the sky gets darker and your life-long enemy comes to your lands with his devilish hordes. This is too much! There's no treaty, let the battle for life and death begin!
Cast spells from top of your castle on orcs, werewolves and other wicked beasts. Earn skulls on each level and strengthen your castle. Unleash magical cavalry, pour boiling lava, freeze and scare off the enemies. Use all means to oppose the villains and teach them a proper lesson.
Game features:
– ongoing castle defense experience
– intense tapping action
– endless tactics possibilities
– 3 different game modes, including survival
– new enemy each level
– various powerful spells to unlock
– powerups earned, not purchased
– fascinating story in comics
– agile powerup system (rebalance "talents" for each level)
– achievements and leaderboards powered by Game Center
– episode 2 coming soon!
************************************************************
For news and updates:
on Facebook: www.facebook.com/tatemgames
on Twitter: www.twitter.com/tatemgames
on YouTube: www.youtube.com/tatemgames
Thank you for playing our games. We read all of your comments and do our best to make the game better. Keep going!
What's New in Version 1.0.1
- updated icon