Bubbles: Pop and Learn Free - Educational, Entertaining, and Fun!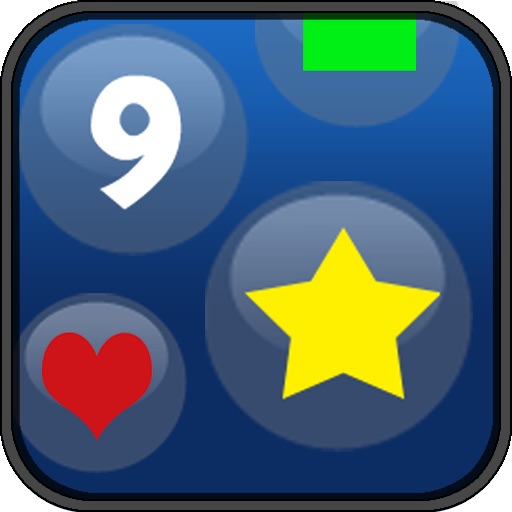 Click here to request a review of this app
Description
Bubbles: Pop and Learn is both educational and fun!

Learn your colors, numbers, and shapes in this interactive colorful game!

The game literally comes to life right before your eyes. They earn starfish by playing fun mini-games. These starfish are used to unlock prizes that become a part of the game.

Enjoy 4 separate game modes!
- Colors
- Numbers
- Shapes
- Bonus (The bonus game mode is unlocked with starfish.)

The prizes:
25 Starfish - The waves move in the background.
50 Starfish - A happy fish starts swimming around.
75 Starfish - A snail slides along the sign.
100 Starfish - The bonus game trophy unlocks the bonus game.
125 Starfish - A majestic seahorse glides through the water.
150 Starfish - Deep sea bubbles float from the ocean floor.
175 Starfish - Scuba monkey decides to take a dip in the water.
200 Starfish - Scuba cow decides to take a dip in the water.
225 Starfish - A crab pops up on the screen.
250 Starfish - The super submarine is launched.


Features:
- Fun and colorful graphics and sounds
- Underwater theme
- Bubbles! Bubbles! and More Bubbles!
- Universal app for iPad/iPhone/iPod Touch
- 4 fun mini-games
- 10 different prizes that become part of the game
- Starfish prize lounge to track your prize progress
- Sound prompts for each game type
- and Much Much MORE!!!!

Get it Today!