FruitZen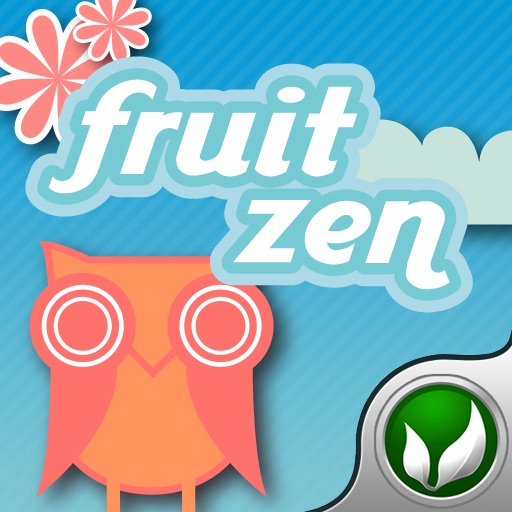 Click here to request a review of this app
Description
New in version 1.0:
- 3 Game modes
- 2 Themes - night and day
- Open Feint Achievements and Leaderboards
- FruitZen is OpenFeint Enabled

Fabulous fruity fun features for FruitZen:
FruitZen is a wonderful fruit-a-licious, zen-like state inducing puzzle game featuring a variety of delicious dropping fruits. Specifically designed to cater to the game player who craves for a game that challenge's the brain rather than the trigger finger. Easy to play but hard to master this fruity fun!

Fruit keeps dropping from the top of your screen, simply tap groups of three or more of the same fruit that are bunched together to remove them from the board for the highest score. Clear the board for even more points. To aid you into a Zen like state of mind slide rows left and right, re-arranging the fruit to achieve greater matches & higher scores.

Play the way that suits you:

Survival - Can you take on Survival? You must survive 8 rounds of progressively harder fruits dropping, introducing more complex & challenging game play elements at every new round.

Timeless - No clock, no pressure just play on as long as you can until the fruit hits the top.

Countdown - You versus the clock, each time you make a match you are rewarded with more time, how long can you play?

Rewards await the patient, match more bunches of fruit and get rewarded with great power-ups like wild fruits or row & column insect eaters but watch out for acorns! They cannot be matched, move tiles around to get row or column insect eaters to remove those pesky acorns from your play area.

Your high scores can be automatically tracked via OpenFeint© and posted to your Facebook and Twitter accounts. There are plenty of achievements to play for and share with your friends.
What's New in Version 1.1
- Added iPod music support
- Bug fixed and optimisations