Delicious Chicken Recipes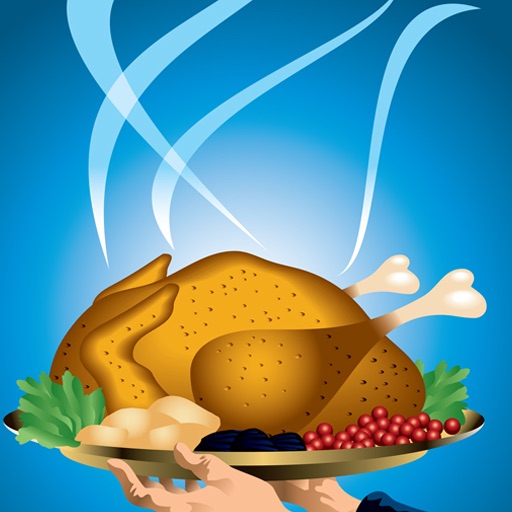 Click here to request a review of this app
Description
If you are a chicken Lover? Grab this app and take a look on our vast collection of chicken recipes. You will find something you would like to try.

Easy Chicken Recipes like these are perfect for pleasing picky eaters and the cooks who like a good, easy meal.

It's easy to prepare, budget-friendly and great-tasting, so we've put together a collection of our highest rated chicken recipe. Chicken is a very popular, healthy, nutritious and it is also relatively cheap. It is possible to prepare chicken using so many different cooking methods such as baking, grilling, broiling, stir-frying, etc. There are countless chicken recipes.

Chicken recipes in this app are tested and approved by generations of families and friends. Enjoy them with those who gather at your table.
Some of are Dilicious Chicken Recipes are listed below:

- HOT-N-SPICY CHICKEN WINGS
- CURRIED CHICKEN BALLS
- SEASONING MIX FOR CHICKEN
- SWEET & SOUR CHICKEN
- RUSSIAN CHICKEN
- CHICKEN AND RICE ALMONDINE SQUASH
- CHUNKY CHICKEN CASSEROLE
- MARINATED CHICKEN BREASTS
- BAKED CHICKEN SALAD
- HONEY GLAZED CHICKEN (LOWFAT)
- CHICKEN NOODLE CASSEROLE
- CHEESE `N CHICKEN ENCHILADAS
- CHICKEN ROLL UPS
- EASY BARBECUE CHICKEN
- CHICKEN WITH SAGE CORN - BREAD CRUST
and Many More!

+++++++++++++++++++++++
FEATURES
+++++++++++++++++++++++

1) Hundreds of Easy to Cook Chicken Recipes
2) User Friendly Navigation
3) Email any Recipes to your family and friends.
4) No Internet connection required

This app offers Hundreds of Easy to Cook Chicken Recipes comes with a full step by step description.

Get this app now and create a delicious meal every time!
What's New in Version 1.2
1) New Recipes Added
2) Graphics Changed
3) Converted Into Universal Apps