Age of Zombies™ Lite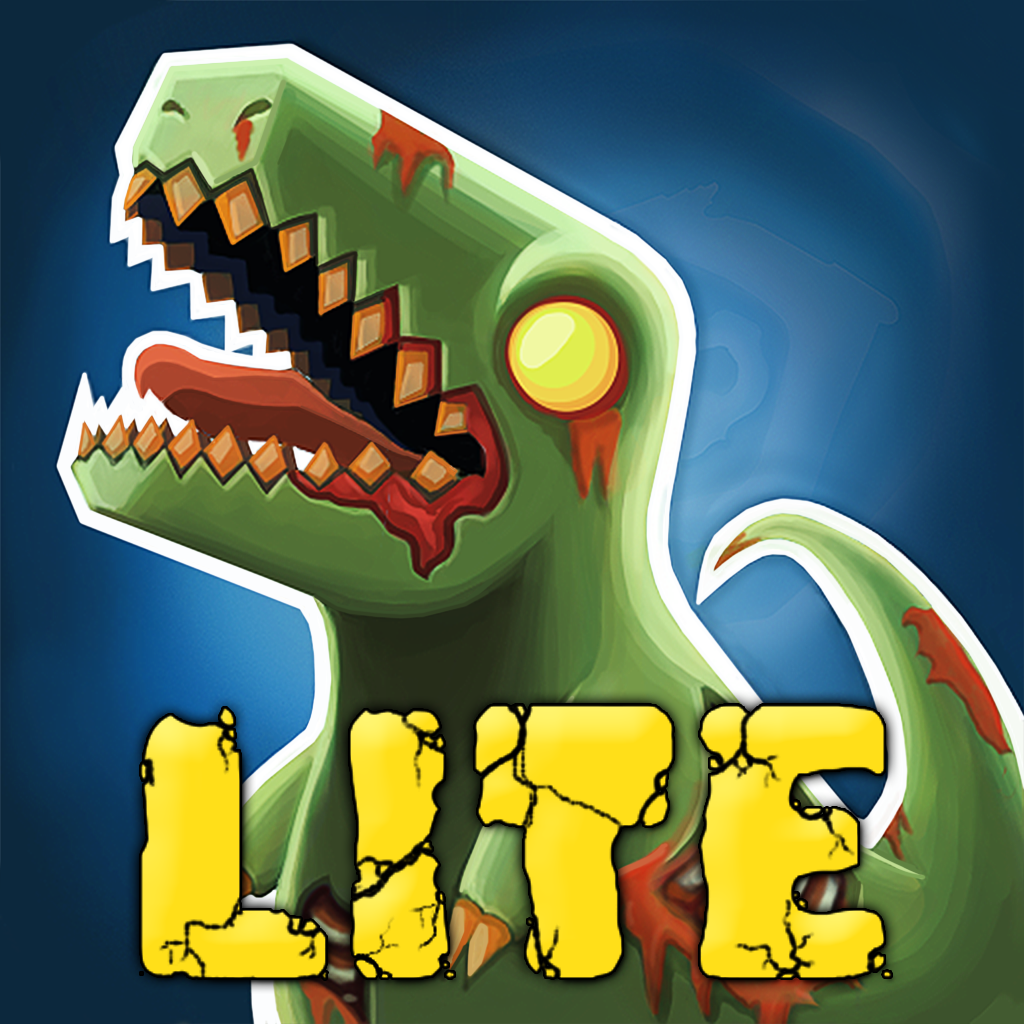 Click here to request a review of this app
Description
TRY THE ZOMBIE-BLASTING GLORY OF BARRY STEAKFRIES FOR FREE!
Age of Zombies is the latest and greatest creation from Halfbrick, makers of the best-selling iPhone games Fruit Ninja and Monster Dash! With thousands of fans around the world, it's is a fantastic addition to any game library - and now you can try it today for free with Age of Zombies Lite!
*******
"Age of Zombies is an excellent pick." -- Touch Arcade
"The bite-size level play offers good pick-up-and-play value and is a ton of fun." -- 4.5/5 AppSmile
"Halfbrick has yet again delivered an enjoyable and memorable gaming experience." -- IntoMobile
"A time travelling, zombie shooting, wise cracking good time." -- GameZebo
*******
Lock and load through the history of time as a tough-as-nails commando named Barry Steakfries, who is looking for nothing more than to shoot some zombies and make it back in time for a hearty dinner!
The evil Professor Brains has sent hordes of undead to the furthest reaches of time to destroy mankind, but Steakfries won't be taking that lying down. He'll take it with a gun, a Zombie T-Rex and a whole repetoire of cheesy one-liners!
Age of Zombies Lite features the full first chapter of the game in Prehistoric times, where you can even meet the legendary Zombie T-Rx! Best of all, you can even unlock the first map for Survival mode, upload scores to online leaderboards and even earn Achievements! AOZ Lite also features a wide arsenal of weapons including the new Buzz Saw and Sentry Gun!
Finally, there is an exclusive offer to AOZ Lite players! Found only within this version is a unique code which unlocks the Hoverboard to use in the full version of Age of Zombies, available on the iPhone and iPad!
Age of Zombies is the definitive action-comedy experience for the iPhone and iPad, so there's no better time get your Steakfries on with Age of Zombies Lite!
*******
IMPORTANT NOTICE TO PARENTS
This game may contain:
- Promotional material for Halfbrick products and trusted business partners.
- Links to external social networking sites intended for users over the age of 13.
- Direct links to the internet which may open the default web browser on your device.
Privacy Policy: http://www.halfbrick.com/pp
Terms of Service: http://www.halfbrick.com/tos
What's New in Version 1.2.1 (37)
This quick update is to address a few minor bugs and optimize some behind-the-scenes functionality.