Curry Recipes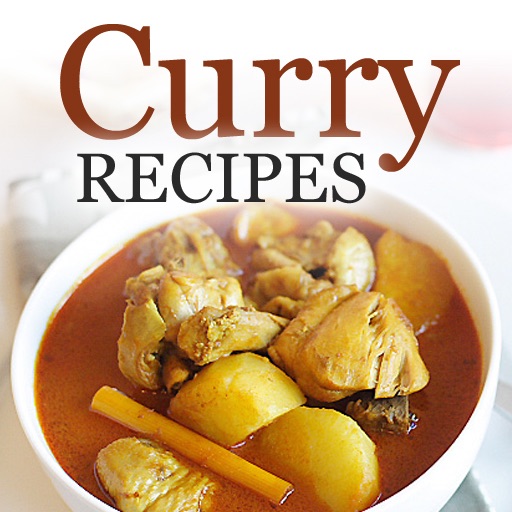 Click here to request a review of this app
Description
Spice up your dinner with one of our delicious curries. We've got over 200 curry recipes to choose from including fragrant Thai curries to spicy Indian curry recipes.

All of these curry dishes are made from scratch, so each one tastes zingingly fresh. They're also healthier than those made from store-bought pastes and sauces. So cook up one of these delights, and fall in love with food all over again!

Curry food recipe brings you the ultimate collection of finest quality curry recipes that compiled from various countries, especially in Asian country where curry cuisine was commonly cooked and serve in daily dishes.

Out of 200+ recipes take a look at just some of the recipes you will find in this app:

- Mixed vegetable curry Recipe
- Fruited Rice Ring For Curry Recipe
- Veal, Sole, And Shrimp In Curry Sauce Recipe
- French cut beans & Lima beans Curry Recipe
- Pepper Capsicum dry curry Recipe
- Thai Prawn & Vegetable Curry Recipe
- Thai Vegetable Curry Recipe
- Fragrant Thai Vegetable Curry
- Coconut Korma Curry Recipe
- Beef Curry Sumatra Style Recipe
- Beef Chili Curry Recipe
- Chaat Masala Powder
- Chicken Stew Recipe
- Chicken & Dhal Curry recipe
- Red Pepper Chicken Mint Curry
- Yummy Kalija Curry
- Tomato Moong Dal Curry
- Spicy Kofta Curry
- Delicious chicken curry
- South Indian Fish Curry
- Madras Lamb Curry - Mutton Madras
- Pineapple Shrimp Curry Recipe
- Lamb & Coconut Curry recipe
and over 200+ more recipes!

+++++++++++++++++++++++
FEATURES
+++++++++++++++++++++++

1) Collection of 200+ Curry Recipies
2) User Friendly Navigation
3) Email any Recipes to your family and friends.
4) No Internet connection required to view recipe

Isnt't it great? then what you are looking for? Grab this app now!!!

Try to cook some new Curry Recipe that are really delicious - and deliciously different, savour the fragrance of aromatic curry today!

Enjoy and happy cooking!!!

++++++++++++++++++++++++++++++++++
OUR OTHER MOST POPULAR RECIPE Apps
++++++++++++++++++++++++++++++++++

- Appetizers Recipes
- Popular Cookie Recipes
- 500+ Chocolate Recipes
- IceCream Recipes
- Italian Recipes
- Delicious Chicken Recipes
- Easy Biscuits Recipes
- Delicious Diabetic Recipes
- Yummy Crockpot Recipes
- Healthy Apple Recipes


Note : The information contained in this application is strictly for educational purposes. Therefore, if you wish to apply recipes contained in this application, you are taking full responsibility for your actions. we are in no event be held liable to any party for any direct, indirect, punitive, special, incidental or other consequential damages arising directly or indirectly from any use of this material, which is provided as is, and without warranties.
What's New in Version 1.1
1) New Recipes Added
2) Graphics Changed
3) Converted Into Universal Apps