Musical Lights Lite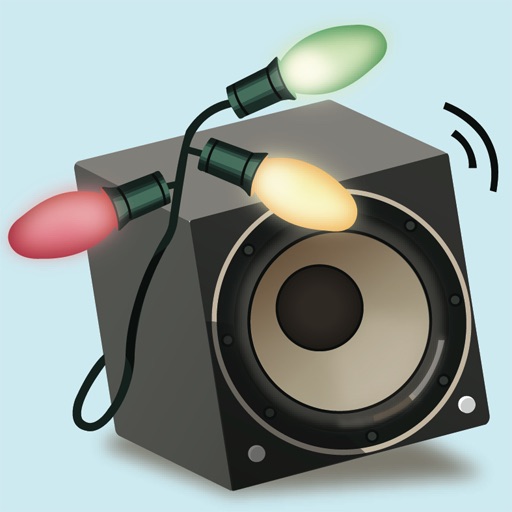 Click here to request a review of this app
Description
Decorate your photos using lights and when you're done with your Eco-Friendly display, flip the power switch and watch the lights respond to the beat of the music! Share your light shows with your friends !
Tired of becoming tangled in your light cords? Left it too late to hang the lights on the roof?
This is the lite version of Musical Lights. With the full version you can decorate your own photos from the photo library, choose your own music and there are no ads.
Switched them on, only to discover that some of the bulbs are burnt out? This is the app for you! 
Fun for all the family, the office party or any social gathering, everyone will want to play!  Great for the Holiday season or for fun at any other time of the year. This app allows you to be creative with lights and music.
You choose the color, size and style of lights, and use them to decorate a photo.  Then switch them on, choose some music, sit back and watch them respond to the beat.
Using the photos in the Musical Lights library, you can create the light display you've only dreamed about, but were too afraid in case the neighbors got jealous. 
Your limit is your imagination.  Musical lights will have you decorating past the holiday season.  You can decorate, redecorate and do it all over again whenever you want.  
With an iPhone or a microphone (iPod Touch 2nd or 3rd Gen, iPad), the lights will also dance to your own rendition of Jingle Bells, or the latest hits on the radio. Amuse your friends with this irresistible and fun app.
Featuring music by Geoff Smith - www.thegeoffsmith.com
Music is analyzed in real time to give you an authentic look to your light display.
A video of Musical Lights in action can be seen at: http://www.gamez4touch.com/
FEATURES:
- Email displays to your friends who have this app
- 12 built-in photos you can decorate
- 7 ready made examples
- 12 colors
- 4 bulb types, including LED
- Comes with 6 tunes (two by Geoff)
- Responds to Beat, Bass, Mid and Treble in the music
- Retina display
LANGUAGES:
English
What's New in Version 1.2.2
- Minor fixes