PipeRush Lite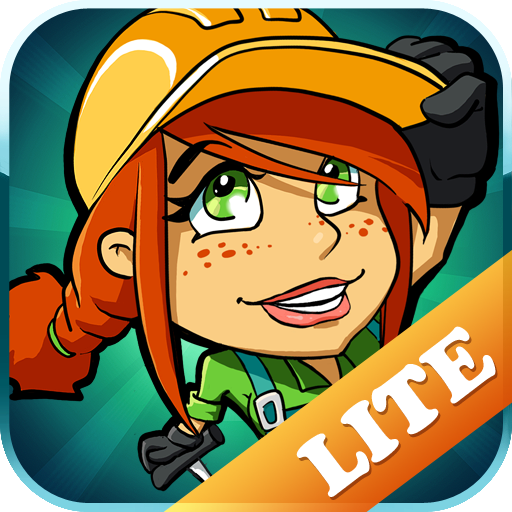 Click here to request a review of this app
Description
The townsfolk are thirsty! Help Pippa connect the water pipes to the houses, but Pippa needs to hurry if she wants to restore the water supply before it's too late. In this frenetic puzzle game, connect Pippa's collection of pipes into a working water system before her pipe-making machine explodes!

PICK THE BEST PIPES With lots of varieties of pipe across varied and challenging levels, you'll have to think hard and move fast in order to keep ahead of the water supply! Connect the available pipes in the optimum configuration to keep all the houses supplied without letting any water escape from open pipe endings. Use the easy controls to spin the pieces into the best orientation and destroy the ones you no longer need.

WATCH OUT FOR NASTY SUPRISES
Make sure the conveyor belt producing the pipes does not fill up, or the machine will explode! At the same time, make sure you're sending water to all of the houses in town before it's too late.

PIPPA'S POWERS
Impossible looking task? Luckily, Pippa's got a few tricks in her utility belt. Feed spare pipes back into the machine, remove unwanted pipes from the ground with Dynamite, and play special pipes to activate power-ups! Use Magic pipe pieces that let you select any kind of segment you wish at the stroke of a finger. And when you're in a tight spot and low on time, use Parachutes to drop in the right piece. Be careful though – with earthquakes to battle, you'll have to keep your wits about you!

GO WITH THE FLOW
When you've mastered the basic gameplay, try using the minimum number of pipes as quickly as possible to score the top Star Rating for each area. Earn Achievements, and compete for the best scores on the fully-integrated online leaderboards! Supports Game Center and Crystal. Pipe Rush is an addictive, satisfying puzzler with frantic gameplay and a great setting. So break out your pipe wrench and get ready for a flood of fun gameplay! Enjoy this preview of the full game when Pippa battles with Aliens, Thick Fog and much much more!