Comic Action Camera - Halftone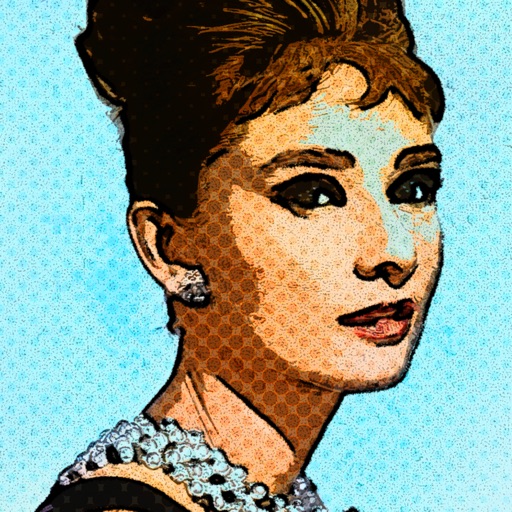 Click here to request a review of this app
Description
★★★★★ 5 Stars - Top 10 in 7 countries ★★★★★
★★★★★ 5 Stars - Top 100 in 45 countries ★★★★★
★★★★★ Ranked 11 in Entertainment and 52 Overall in France ★★★★★
* Most other apps require that you take a picture, than apply effects to it. This app actually allows you to see how your photo will look live, before actually snaping the picture. That in itself is pretty impressive.
* The most amazing Comic Effect camera on iTunes! *
* What Comic Action Camera does, it does astonishingly well. *
Comic Action Camera - Halftone creates the classic comic halftone effect along with vibrant colors and ink sketch lines.
Features
★ Awesome classic comic book halftone effects.
★ Saturated Color steps, grainy sketch lines.
★ Take snaps in portrait or landscape.
★ Instant playback of last photo taken.
★ Comic flip transition playback.
★ Torch mode on/off support for iPhone 4.
★ Share your comic photos with your friends with email, twitter, facebook.
★ Switch between the front and back facing camera
on the iPhone 4 and iPod Touch 4.
★ Realistic comic frame.
★ Tap on the screen to adjust line width.
Contact
★ Visit us at http://www.cobbysoft.com
★ Follow up on twitter http://www.twitter.com/cobbysoft
What's New in Version 5.8
rebrand