ComicBooth 6 - ASCII Art Camera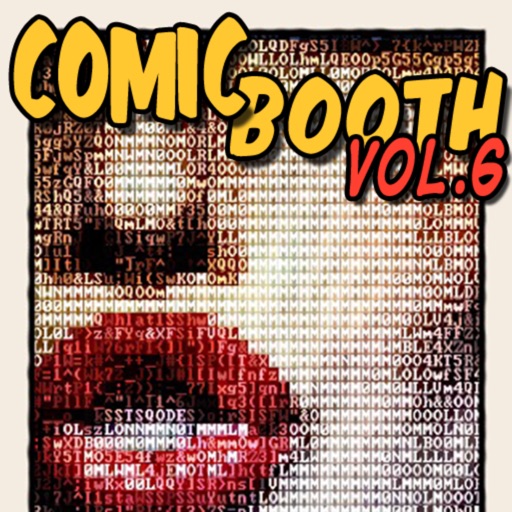 Click here to request a review of this app
Description
"Innovation is what drive the app store forward. Gone are the days where you have to load a photo and wait for the app to apply the effect. With ComicBooth 6 - ASCII Art Camera, you literally point and shoot ASCII Photo as easy as pressing a button. The effect is jaw-dropping to say the least. A really cool way to surprise friends by sharing through facebook, email..." DIYAppReview.com
We are excited to launch our new ComicBooth 6 - ASCII Art Camera! We worked very hard on it and hope you enjoy the Text Portrait effect as much as we did. We have limited marketing budget to compete with the big boys and really think that the best marketing is by word of mouth. If you like ComicBooth 6 - ASCII Art Camera, spread the words, it will help us tremendously to continue to bring crazy and awesome ideas to life!!!
Features:
★ Awesome ASCII Art effects.
★ Take snaps in portrait or landscape.
★ Instant playback of last photo taken.
★ Comic flip transition playback.
★ Torch mode on/off support for iPhone 4.
★ Share your comic photos with your friends with email, twitter, facebook.
★ Switch between the front and back facing camera
on the iPhone 4 and iPod Touch 4.
★ Realistic comic frame.
★ Font size adjustment.
★ Brightness adjustment.
★ Saturation adjustment.
Contact
★ Visit us at http://www.cobbysoft.com
★ Follow up on twitter http://www.twitter.com/cobbysoft
What's New in Version 2.0
Upgraded resolution.
Screenshots