ASH II: Shadows (GOLD Edition)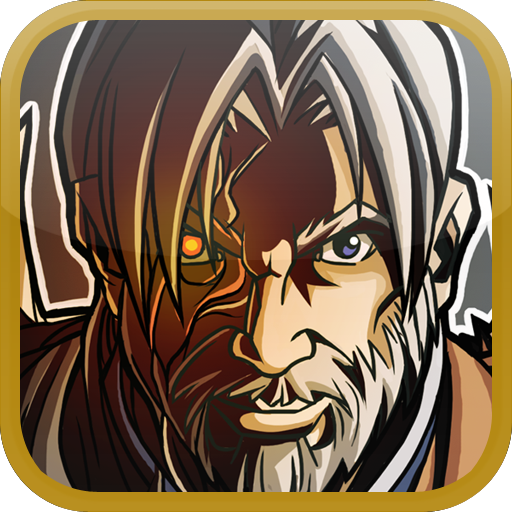 Click here to request a review of this app
Description
★★★★★ To celebrate the launch of Chapter 2, the Gold Edition is now $2.99! ★★★★★
★★★★★ Buy now and get ALL future chapters free! ★★★★★
__________________________

CRITICS RAVE:

"...Ash II retains that instant Chrono Trigger style of charm with its understated but beautiful retro visuals and more significantly within the writing." - 148Apps

"Overall, Ash II is a great RPG that's sure to satisfy fans of the genre..." - PadGadget - 4.5 out of 5

"Tried-and-true style of gameplay." - Slide to Play - 3 out of 4

"The sequel improves on the original in almost every way possible, with gorgeous redone graphics, a fun battle system, and the same top notch writing that made the original a hit among RPG fans." - Appolicious

"If you loved the first Ash, you'll want to grab this one..." - iFanzine

"SRRN Games and Konami did a great job of creating an original RPG that has influences from the past but stands alone." - GotGame

"With an original story...and simplistic gameplay Ash II: Shadows is a must for any iOS wielding RPG fan." - Capsule Computers

"Ash II: Shadows Chapter 1 is a solid and fun RPG." - Project Coe

"...Ash 2: Shadows is great fun." - DigitallyDownloaded.net
__________________________

The long-awaited epic sequel to the award-winning RPG "Ash" is finally here!

FEATURES:

• Heart pounding classic RPG gameplay with innovative touch-based controls!
• Dozens of skills and hundreds of potential equipment combinations!
• Beautifully re-drawn HD graphics optimized for your iPhone or iPad!
• Wonderfully orchestrated and enchanting score!
• New story, quests, and characters that expand on the world of Aghaus!
__________________________

STORY:

The world of Aghaus is once again in peril, and the heroes of old must heed the call to partake on another dangerous adventure. Join Nicholas and Damien as they pursue new quests, discover ancient mysteries, and find unexpected new allies. With a brilliantly original tale to experience and stunning HD hand-drawn graphics, Ash II: Shadows will once again capture your imagination and take it to new heights.


Download Ash II: Shadows today and discover a new world of possibilities within the Ash Universe!
__________________________

CHECK OUT OTHER EXCITING KONAMI IPHONE GAMES: 
FROGGER DECADES, GESUNDHEIT!, METAL GEAR SOLID TOUCH, DANCE DANCE REVOLUTION S+, INTERNATIONAL TRACK & FIELD, DOUBLE DRIBBLE, WIREWAY, POWER PROS, TOMENA SANNER, SILENT HILL THE ESCAPE, KRAZY KART RACING, SILENT SCOPE, HYPER SPORTS WINTER, RHYME PLAYER, ELEBITS, FISH KABOB, DRAW PARKING, and FIELD PROWLERS POLICE RUSH
What's New in Version 1.0.4
Attention Ash fans! Chapter II is finally here!

Features:

• Brand new chapter with Nicholas at the helm, joined by new characters!
• More dungeons to explore and mysteries to uncover!
• New high-power loot waiting to be unearthed!
• And a special "Thank You" gift to Ash fans!

Technical Improvements:

• Gameplay has been rebalanced for a much more enjoyably difficult experience.
• Improved D-Pad controls.
• Improved performance and load times across all devices.
• Screen now fade to black instead of white.
• GameCenter Achievements should now sync properly.
• Dramatically reduced size of application on device.
• Fixed bug that caused losing a boss battle to halt a player's progress.
• Other various bug fixes.