AWESOME Land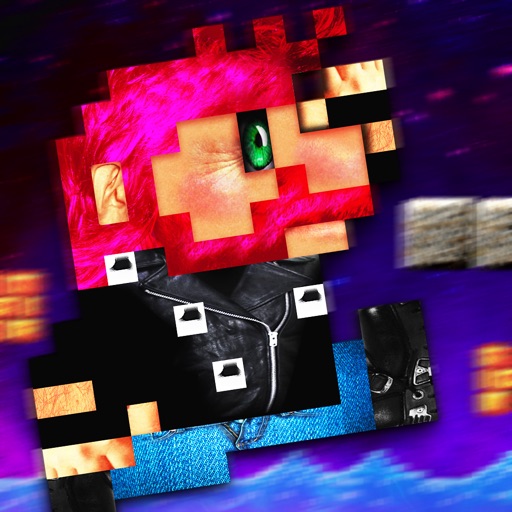 Click here to request a review of this app
Description
"A 16 bit lover's wet dream… an awesome platforming experience" - APPtitudes

"A heartfelt homage... beautiful 16-bit graphic design... Awesome Land's virtual controls are awesome, easily among the best of any game – regardless of genre – in the App Store" - AppTudes

"The controls are abso-****ing-lutely perfect. I don't remember the last iOS game I've played that actually feels this smooth… brilliant level design… you'd be doing yourself a huge favor by buying it" - Metalcasket

Manley's motorcycle has been stolen by evil aliens! It's up to you to help him kick some alien hide and claim it back in this incredible parody of the great platform games of the past!

Venture into a twisted version of the Nevada Desert! Discover alien bases! Stamp on monsters with your massive biker boots! Weave between furious flamethrowers! Munch on meat... from the walls!

- 25 amazing, challenging levels!
- Unique HD retro "photorealistic pixels" art style
- Beastly bosses!
- Silky smooth platform engine (iPhone 4 or later recommended)
- Rocking soundtrack!
- Scoring and Game Center Leaderboards!

Do you have what it takes to save Manley's bike, or will you be hitchhiking home?
What's New in Version 1.3
Welcome back to AWESOME Land! With this update you can enjoy a whole bunch of improvements to make your experience all the more awesome, including:

- iPhone 5 wide screen support
- New particle effects, animations and other graphical enhancements
- Improved controls and physics
- Better performance
- Now full screen on iPad (no more black bars)
- Some minor alterations to level layouts so that the game can run in the different aspect ratios without unbalancing the difficulty