Shrek's Fairytale Kingdom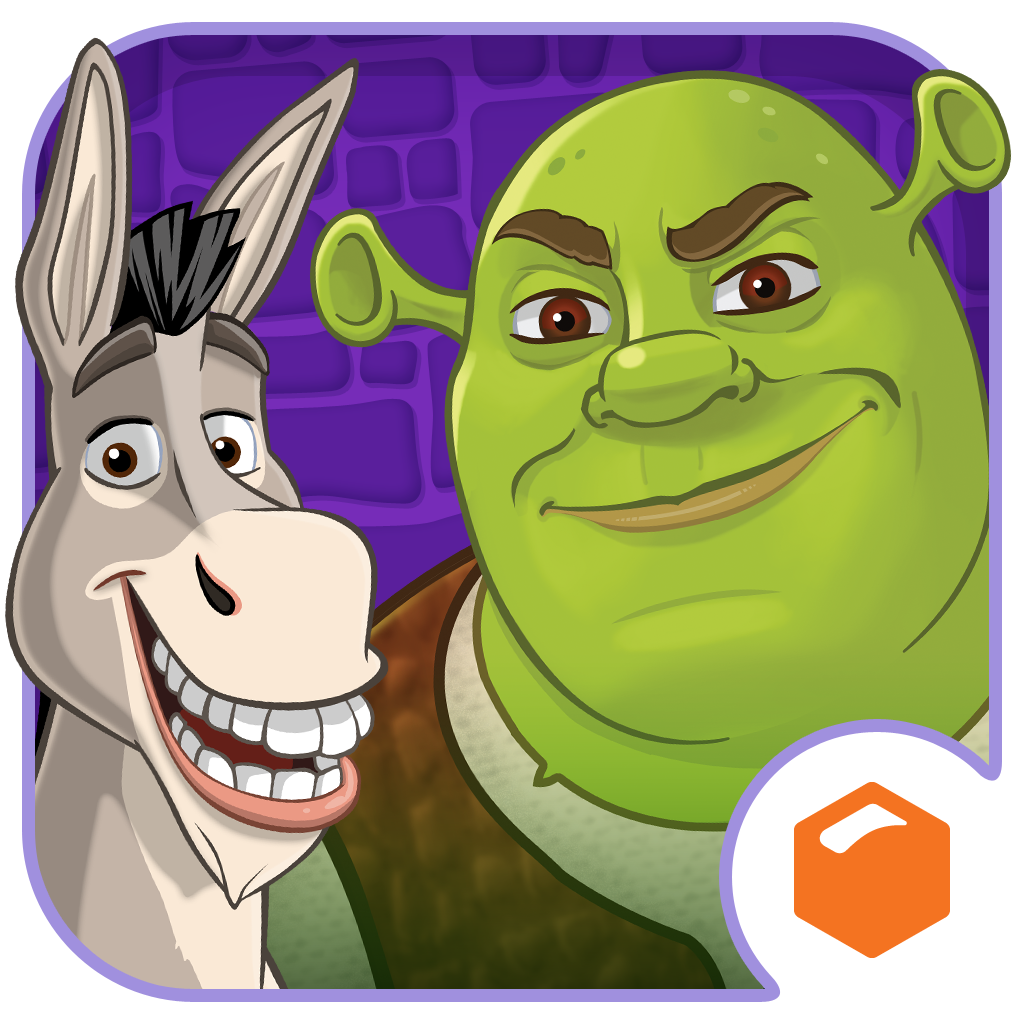 Click here to request a review of this app
Description
PLEASE NOTE: Shrek's Fairytale Kingdom is free to play, but charges real money for additional in-app content. You may lock out the ability to purchase in-app content by adjusting your device's settings.
------------------------

ONCE UPON A TIME, there was an ogre named SHREK…

Experience the twisted fairy tale of everyone's favorite ogre in an all new way. Become part of the story! Earn the friendship of the solitude seeking Shrek as he outfits his beloved Swamp with all manner of ogre-ly comforts, including slug-laden logs, mud baths and an outhouse guaranteed to make any ogre green–er with envy. When the Fairytale Creatures of Far Far Away invade his peaceful Swamp, Shrek's simple desire to reclaim his home begins the epic journey across the Kingdom, facing adventure, hilarious encounters, and eventually… True Love.

During the Quest, you'll encounter all your favorite characters from the Shrek story, including Donkey, Fiona, Dragon and Lord Farquaad (just to name a few!). Explore the Kingdom across unique and familiar domains, from Shrek's Swamp to Duloc, Dragon's Keep, the Windmill and beyond! Customize and decorate each area to your own liking with characters, buildings and items plucked right from the films.

Features:
- Build the Kingdom in your own vision including Shrek's Swamp, Duloc, Dragon's Keep and Fiona's Windmill
- Go on quests with your favorite characters, including Shrek, Donkey, Fiona, Dragon and Lord Farquaad to recover riches and collectible items that unlock funny and unique additions throughout the Kingdom
- Replay your favorite events both great and small from the movies: Practice ogre hygiene, meet new friends, make balloon animals, Save Fiona and free the Kingdom from the despicable Lord Farquaad!
- Connect to your friends' Kingdoms for in-game bonuses and social multipliers
- Chronicle and revisit Shrek's adventure in the beautiful digital storybook
- Complete mini-games and item collections to help your new friends throughout the Kingdom
------------------------ 

ADDITIONAL NOTES: iOS may keep you logged on for 15 minutes after an initial in-app purchase. Additional purchases may not require a re-entry of the password during this 15 minute interval. This is a function of the iOS software and not within our control.
------------------------

Follow us on Twitter: www.twitter.com/BeelineGames
Follow us on Facebook: www.facebook.com/BeelineGames
Follow us on Youtube: www.youtube.com/BeelineGames
What's New in Version 1.0.6
* Red Riding Hood now offers both Potion Quests and Coin Collection!
* Secondary Quests have been added to the game. Complete them for additional XP and Wishes!
* The Cauldron is now available in Duloc!
* Many new items are available in your Kingdom that can help you get through quests easier. They are:
- Keep: For Rent Sign, Melted Candles, Sauna Seat, Scorched Knight Armor, and Pots and Pans.
- Duloc: Beverage Table, Microphone, Ticket Machine.
- Swamp: BBQ Rack, Buckets, Food Stump, Recycling Bin, Umbrella, Weed Fertilizer.
- Windmill: Chicken Wire, Stone Bench.

Thanks for the feedback, keep it coming!