Little Chomp HD Lite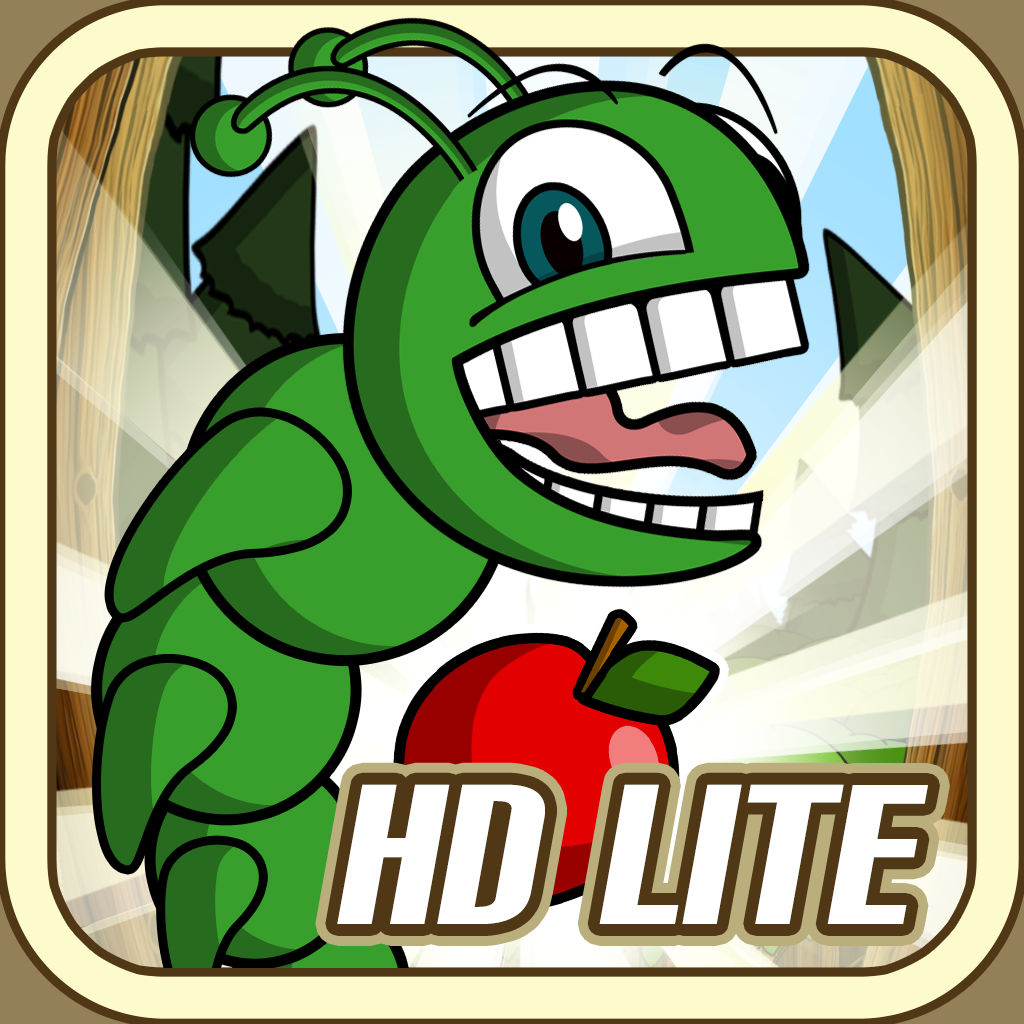 Click here to request a review of this app
Description
★ "Little Chomp is an expertly-tuned touchscreen climber that should not be missed." - IGN, 8/10
★ "What is particularly likable about the game is the ever changing challenges that each level brings." - GameTrender
It's Little Chomp to the rescue!
The hungry caterpillars of Chompwood Kingdom need your help! They have to eat a lot of fruit before they can transform into beautiful butterflies, but none of them can jump high enough to get it -- none, except for Little Chomp, that is! Grab the bravest of ALL the caterpillars by the tail to fire him, leaf by leaf, off of mushrooms and vines, into the tops of the trees! Spring, fling, and bounce -- collecting coins and fruit along the way -- but watch out, danger lurks EVERYWHERE! Go Little Chomp, GO!
-------------------------------------
FEATURES:
* Exciting, fast-paced gameplay!
* Three magical worlds to explore! Over 50 fun and challenging levels.
* Six upgradable Powerups! Spend the coins you collect to help Little Chomp face-off against his enemies.
* Over 100 unique butterflies to create by feeding the hungry caterpillars of Chompwood Kingdom!
* Three skill challenges on every level to unlock extra fruit and bragging rights!
* Game Center leaderboards, over 40 achievements!
* Optimized for iPad retina!
Compatible with all iPad SKUs. Requires iOS 4.3 or higher.
-------------------------------------
Hi there! We're ClutchPlay Games, and we hope you have as much fun playing Little Chomp as we had making it!
We'd love to hear your feedback, so please drop us a line at
[email protected]
For news, support and updated info, please visit us at:
www.facebook.com/LittleChompGame
twitter.com/LittleChompGame
www.clutchplaygames.com/Support