Simon the Sorcerer Review
---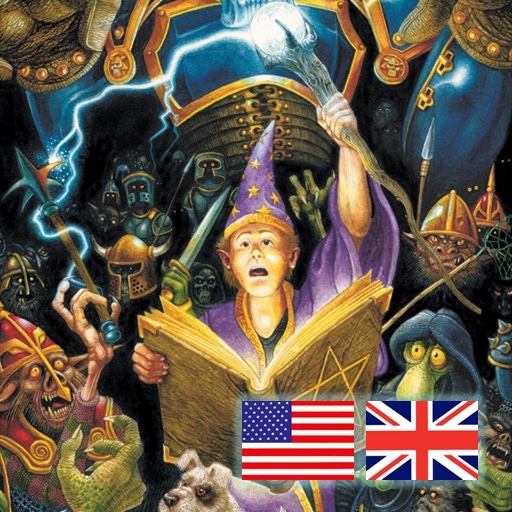 PROS
The game's visuals still look retro, but are overall a better image quality.
The two different control schemes mean you can find one that will suit your control style.
Great story with lots of quirky humour.
CONS
It can take a while to get used to controls if you are unfamiliar to the genre.
Single player quest is the only game mode available.
Some players might not like the point and click adventure gameplay.
VERDICT
If you ever played and loved the original or the Monkey Island games, then you can't afford to pass up this sleek iPhone port of Simon the Sorcerer.
Full Review
App Store Info
Simon the Sorcerer is a port of the 1993 point and click adventure game. You play as Simon, a teenager who is transported into a magical realm by a wizard that has been captured by an evil sorcerer. It is then up to you to save the captured wizard and embark on a long, magical journey.
Players are given two control schemes to choose from, a classic mode and a touch mode. The touch mode incorporates the touch features of the iPhone more, while the classic mode brings up a pointer arrow that players can move by dragging their finger around the screen. All actions can be controlled by tapping the appropriate word seen in the bottom of the page, same as inventory items.
The visuals are true to the original version, but seem a lot smoother and more dynamic. The sound is great, featuring some great voice acting and music tracks. The game is single player only, but the main story itself should take a few hours to get through.
Simon the Sorcerer is a great port of the 1993 original and is exactly as fans remember it, with a few improvements. The different control options are well done and overall the game looks and sounds a lot smoother. If you had the patience to play the original over multiple floppy discs, or just love the retro Monkey Island type adventure games, then do yourself a favour and add Simon the Sorcerer to your collection.
---