Chalkboard Stunts Review
---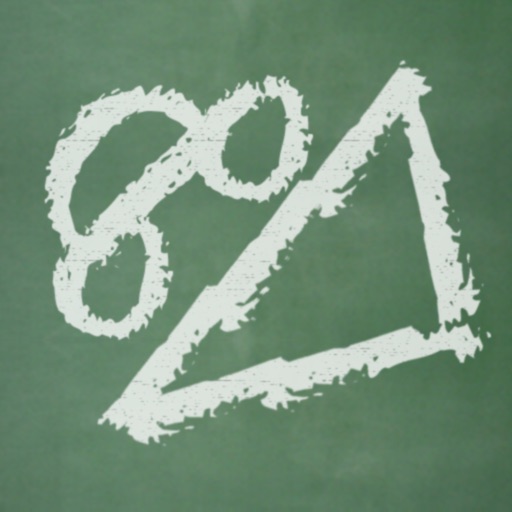 PROS
Easy to use level editor.
Online leaderboards and level hosting.
CONS
Physics engine can be wonky sometimes.
VERDICT
Chalkboard Stunts is a physics racer with a very easy to use level editor. Creating your own levels or downloading what other people have made adds a great longevity to this title.
Full Review
App Store Info
In the Alpine Crawler World review, the term physics racer was used. This seems an apt title as any to describe Chalkboard Stunts. Your tiny car has to drive over a landscape of chalk ramps and jumps to get to the raceflag as quickly as possible.
Your car is controlled by two arrow buttons on the sides of the screen. One accelerates left, the other right. The buttons above it are for turning your car in air to land correctly, or righting it when you've flipped. At any time, the screen can be tapped to jump. Once the flag has been reached, your time can be uploaded to a global leaderboard to see how you fare against the rest of the world.
The simple chalkboard look works well, although the car looks slightly out of place. The sound effects are decent and although there is no music, you can use your ipod in game. The game comes with twenty five tracks, but the meat of this title is in the track editor, where you can create your own races and share them online (while downloading the tracks of others). The editor is quite robust, and upon playing someone else's track, there is a simple voting system to judge its quality.
Chalkboard Stunts is a simple little physics racer that probably would only have been played now and then if it wasn't for the level editor and sharing systems. The near limitless potential for content and easy use of the editor makes this a title that you will find yourself returning to, time and time again.