Flick Fishing Review
---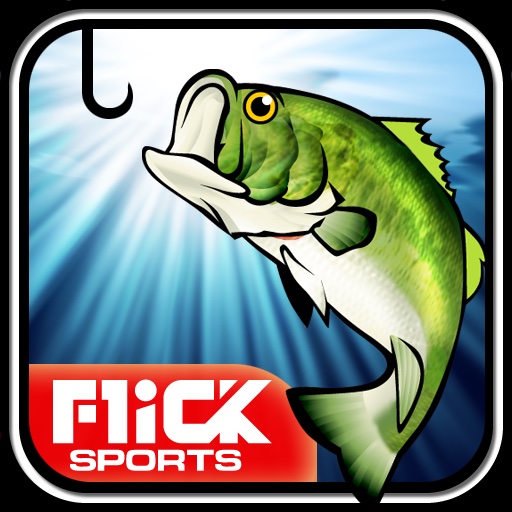 PROS
Relaxing and easy to play.
Lots of options.
VERDICT
A well made fishing game for the iPhone. Lots of options for both single and multiplayer.
Full Review
App Store Info
With its accelerometer and touch screen, it was probably only a matter of time till the relaxing and yet exciting sport of fishing made its way to the iPhone. Flick Fishing utilizes great controls to bring fishing to the palm of your hand. Choose a location, your bait, cast your line, and see how big a fish you can catch.
Control couldn't be simpler. To cast your rod, flick your iPhone forwards. To pull back when you have a bite, pull your iPhone back. To reel in your line, move your finger in a circular motion on the reel. Each fish is a balance between reeling it in, and slaking your line to relieve tension. Also, the old man at the lighthouse can give requests, turning the game into an adventure.
The visuals definitely range from good to bad. Some of the locations like the pond or river are serene, and look great. Anything with waves, like the breakwater though looks really fake and disturbing. The one exception is the Waves of Doom, where the waves look half decent. Aside from the normal mode, there are tournaments where you can play against other people, and you can even email pictures of your best fish to your friends.
Flick Fishing brings an easy and fun to play fishing experience to your iPhone. Whether you're looking to be competitive, or just need a relaxing way to pass the time, this could be your ticket to fishing on dry land.
---