Skee-Ball Review
---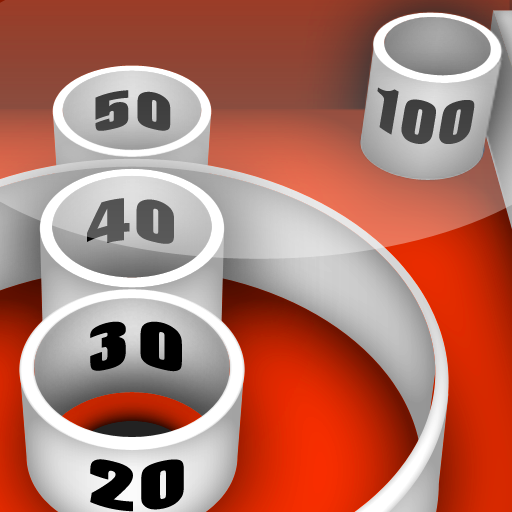 PROS
"Realistic" gameplay experience.
Authentic arcade feel and frills.
CONS
Bordering on being a toy.
Single gameplay mode.
VERDICT
This skee-ball app pretty much trumps the lot, from industry level physics, to a licensing deal with the owners of Skee-Ball it's about as authentic as you can get without spending more money at the arcade.
Full Review
App Store Info
Just about everyone has tried Skee-Ball growing up or on holidays visiting the local arcade, or even during a county show. For those who haven't tried it before Skee-Ball by Freeverse should be an immediate purchase, because this is as close as it gets to the real thing and everyone should experience this simple joy at some point in their life.
Two control schemes are available to roll your ball up the ramp and into the scoring holes. You can either flick the ramp with your finger or by holding the side of the screen with your thumb, you can flick the iPhone itself - twisting to add spin to your shot. Skee-ball uses NVIDIA's PhysX engine to create a more "realistic" experience, though it seems overkill for a relatively simple game.
What's surprising about this game and makes it worth grabbing is the attention to detail. From the score-display to the ball return slot, everything feels authentic - you'll even have a chuckle as you save up and spend your tickets on custom balls to glitter pens to model tanks. It's no surprise that this app has been officially licenced by the owners of Skee-Ball, the experience is worthy of it's centennial birthday.
Skee-Ball is a straight laced arcade experience. You get all the frill of playing skee-ball, from the frustration of a poorly thrown ball to pondering what trashy item to spend your tickets on. It is tied to the Plus+ Network for score junkies, but the game is a fun diversion even without high-scores.