Monster Trucks Nitro Review
---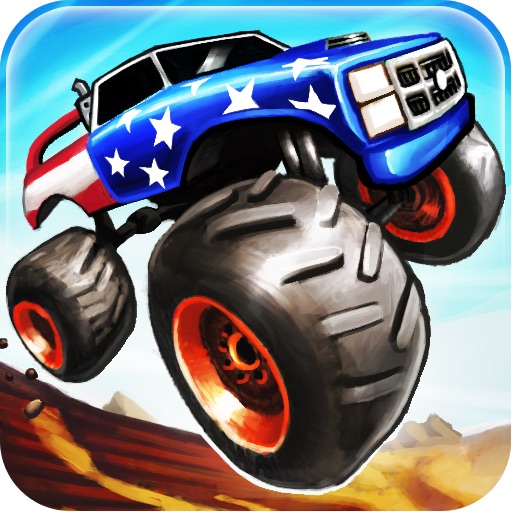 PROS
Some fun Trials like gameplay.
Cruise control is a nice feature.
Players are able to use their iPod during gameplay.
CONS
There are only 8 levels to choose from and gameplay is quite short.
The gameplay on a whole seems slower than it should be.
Need some more monster truck options/customisations.
VERDICT
The gameplay is quite enjoyable until you finish the rather short main mode and are limited in your gameplay options. Regardless, this game is worth the current price.
Full Review
App Store Info
If you are a fan of the extreme motocross game Trials, then start your engines as Monster Truck Nitro features the similar ramp jumping action and speed calculation that you've come to love. Players must navigate through each level as quick as possible in order to earn a medal based on their time.
You will need to adjust and shift the trucks weight in order to minimise your track time. This is done by tilting the iPhone to adjust to each jump or slope on the track. Players can also control their speed by using the brake and gas buttons, or just turn on cruise control and concentrate on shifting weight. Nitro cans are also scattered throughout the levels and help players with an extra boost of speed.
The 3D visuals are decent but at times can seem a bit slow. The sound isn't quite as fast paced or exciting as you'd imagine but players can use their iPod during the game instead. The game features one main mode and unfortunately only has 8 levels to choose from. So once players finish the game all they can do is replay levels for a better score.
Although Monster Truck Madness sets up for some fast paced thrills, is just doesn't quite deliver. The gameplay seems to be slower than it should be and the game is limited by the short amount of levels. You will certainly have some fun trying to earn all the medals but once this is done, the game most certainly will run out of fuel.