LookOut - Blizzard Review
---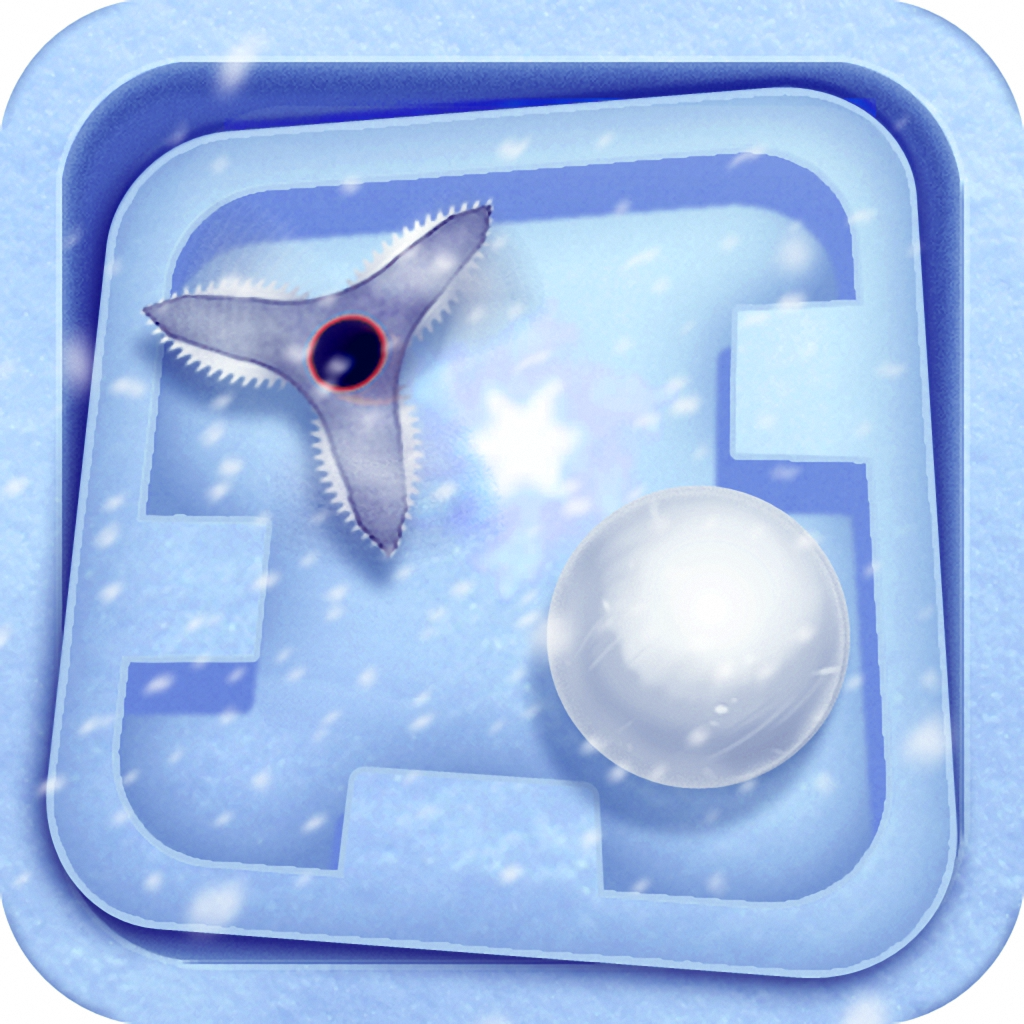 PROS
Satisfying, crunchy sound effects.
Exhilarating chaos as you roll your way to survival.
Different missiles have different negative effects if hit (all don't obliterate you).
VERDICT
Reminiscent of games like Labyrinth and Tilt to Live, this snowball controlled arcade title should provide its players with some cheap thrills.
Full Review
App Store Info
No one ever thinks about the plight of the poor snowball. Created to be hurled, rolled, exploded and forgotten. Even its dreams of growing and becoming something more can be stopped by the callous whims of the elements. In this tale of snowball survival the stakes are a lot higher, with literal elemental forces of fire, water, and earth among others, shooting cross screen to turn our balled protagonist into nothing more than a hail of white powder.
In design Lookout-Blizzard plays a lot like the maze and marble game Labyrinth. The ball is rolled along the screen by the tilting of your phone. While the movement isn't as tight as Labyrinth 2 or Tilt to Live, you are trudging around snow, so that explains why things aren't as smooth (and when your snowball gets wet or trudged in dirt, the different effects it has on rolling feels right enough). As it stands the controls are quite responsive and should not hamper you enjoyment of the title in anyway.
Different levels have different goals. Some will have you collect all the snowflakes, others will give you a time limit, while others still will have you stick around till all the walls are destroyed. One prevailing theme runs through all these scenarios, and that is survival. After the first couple serene levels, the fire starts being thrown, and most levels you are one bad turn away from an explosive death.
With subtle visuals punctuated by satisfying sound effects as fireballs slam into each other, Lookout-Blizzard is some high octane fun (and who would have thought that a game about a snowball would be described this way). You're not likely to be surprised by anything on offer here, but it will keep you entertained, and sometimes that's all you're looking for.
---