Invisible Links Review
---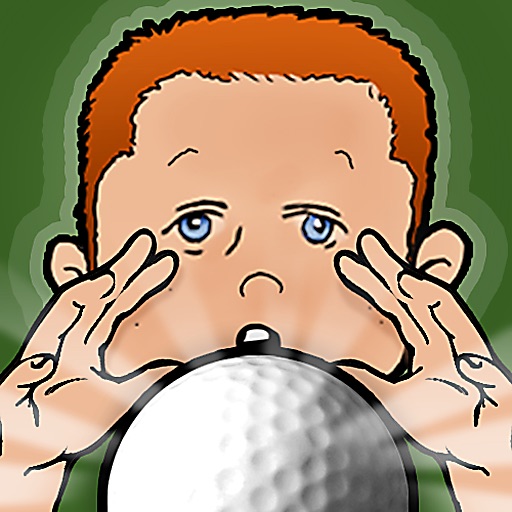 PROS
Players have a number of levels to play through, with bonus unlockable ones as well.
The game has an original and great concept.
CONS
The ink disappears far too early making the game incredibly hard, unless you're The Rain man.
Even when zoomed in, the small scale visuals make lines difficult to draw.
No iPod access and poor sound design.
VERDICT
There's a fair deal of potential here but unfortunately, there are too many issues with Invisible Links to make it a recommended purchase.
Full Review
App Store Info
Invisible Links is a line drawing game where players must play golf on a small piece of paper. However, the golf course is drawn on the paper with invisible ink and will fade away after you take your shot. Meaning you'll have to memorise a clear path to the hole in order to get the best score you can.
Players can practise their shots at any time by dragging the ball from the tee across the game course using their finger. When you are confident enough to take the shot, you'll need to tap and hold on the ball for three seconds and then draw a path to the hole. If your ball goes out of bounds or hits an obstacle when taking your shot that will count as a stroke and you'll have to try again from this new position.
The visuals are quite simple but the game can be hard to play because of the small size of each map. The sound is restricted to sound effects only and players cannot use their iPod during gameplay. The game features one main game mode but players can unlock special Halloween levels by finding 10 stars scattered throughout the game.
Invisible Links has a solid concept but suffers from some less than enjoyable gameplay. The ink tends to fade away too fast, the small scale visuals make things difficult and you'll need to draw a line directly onto the hole to finish the shot. These, along with the game's other issues make it an incredibly frustrating, and at times unplayable, game. Even if you're a fan of quirky golf games, you might want to try Melon Golf instead.