UltraDeep Review
---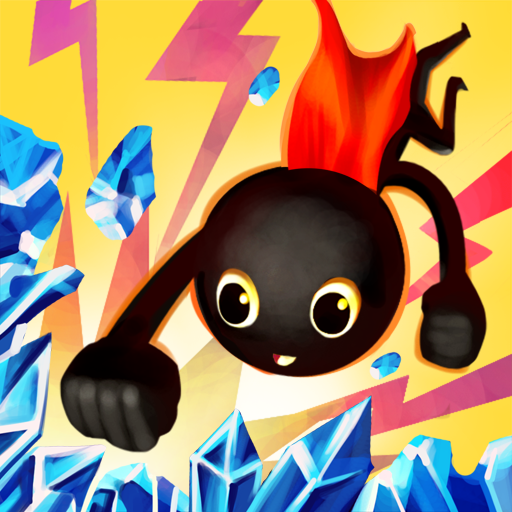 PROS
Easy to pick up and play.
Great doodle-style graphics and animation.
A lot of free Openfeint/GC points for a minimum of effort.
CONS
Low skill threshold; gameplay features keep you safe instead of adding challenge.
Time power-up sound effect can glitch and keep playing for extended periods.
VERDICT
While achievement junkies will appreciate the easy points, the simple requirements ultimately reflect how UltraDeep feels - A fun, simple idea that works for a while, but eventually the ideas just stop and you're left on cruise-control till you give up on your own.
Full Review
App Store Info
There's a reason why games that employ the 'endless' mechanic of games tend to be very hard - the longer you play, the more repetitive it feels and challenges provide obstacles worth overcoming. UltraDeep by ViquaSoft loses sight of this balance early on and you'll be reaching depths that are completely ridiculous even without the aid of gimmicky items that can purchased to 'aid' you.
Tilting your iDevice will move your stick-figure spelunker back and forth, allowing you to fall off platforms and directing him towards gems that act as energy for your 'super' move and as currency for purchasing upgrades between rounds. Spikes and fireballs represent the major hazards you'll have to avoid, though the deeper you go the faster the screen will fall to close in on you, making winding passages a veritable deathtrap. Thankfully your super move allows you to punch your way through platforms and should you avoid hazards you'll continue to speed up. Collecting additional gems can extend the time spent in this mode and other power-ups like shields and time-stop provide a minor reprieve from the challenges you can face.
While I'm not usually one to be impressed by the use of the doodle art-style, it's pulled off well in UltraDeep. Unfortunately the variety is severely lacking as you quickly pass through the first two areas and spend the rest of your game in a subterranean volcano-like area. By this point it becomes relatively easy to chain together gem pickups to remain in super-mode for extended periods and cannons provide handy temporary boosts.
It should be pointed out that the achievements award reaching specific depths up to 10k, yet an upcoming patch is set to fix traveling to depths below 99,999 - I'm not saying the game is easy, but it lacks any challenging aspect outside of losing your concentration. An interesting endless title, but definitely aimed at those after a casual experience.