Save The Puppies PREMIUM Review
---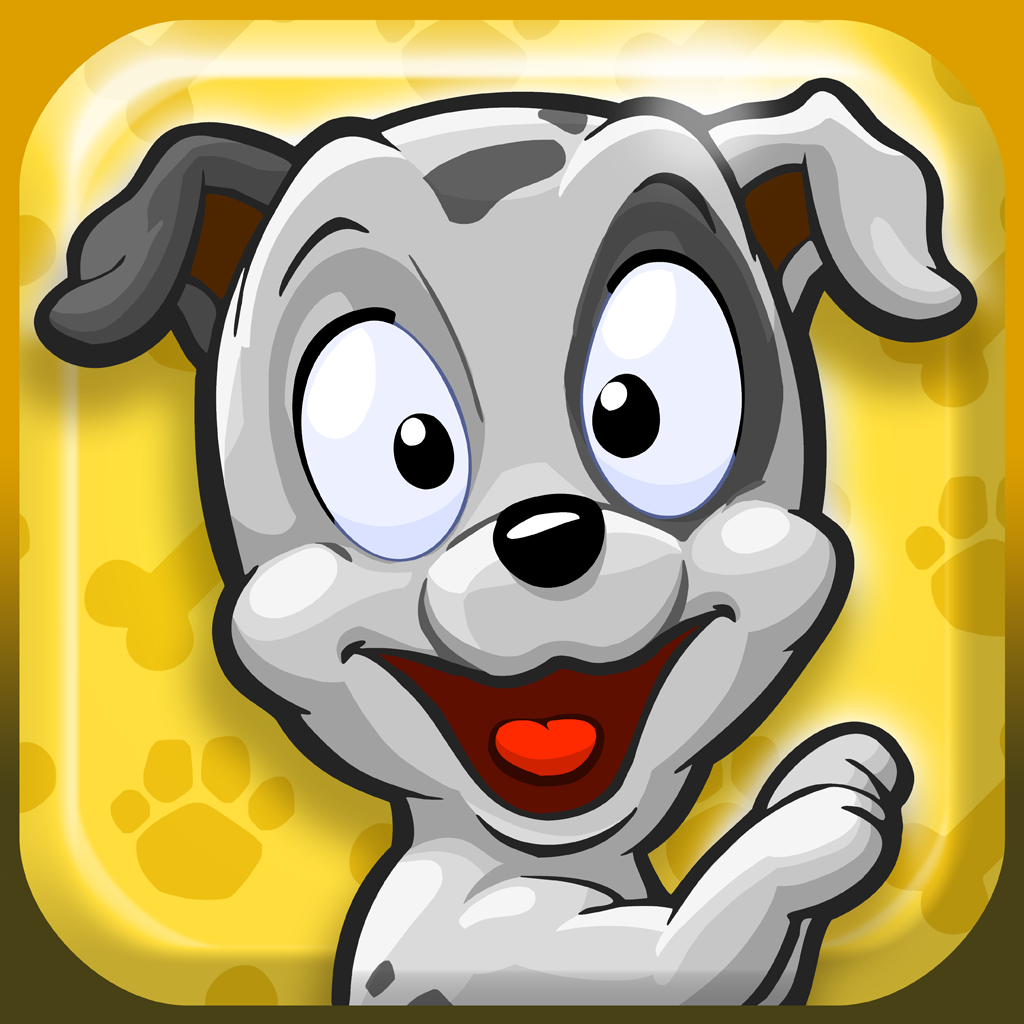 Publisher: HandyGames
Genre: Family
Released: 13 Sep, 2012
Size: 22.6 MB
Price: $1.99
PROS
Clever puzzle concept.
Pleasant music and visuals.
New concepts added gradually.
CONS
Controls are a little wonky (a good thing that undo button is there).
VERDICT
A fun puzzle game based around eating sausages to make your sausage dog long enough to walk on itself to rescue kidnapped puppies. Yup.
Full Review
App Store Info
Sometimes you just have to solve your own problems. If a dogcatcher is going to capture all the puppies in your area, instead of trying to deal with the issue on human terms, you should just rescue the puppies yourself (as they have been dropped all over town in their cages). How might a lowly sausage dog complete such an undertaking? By eating sausages to grow to a sufficient enough length to solve puzzles of course!
Save the Puppies uses an on-screen d-pad on the bottom left of the screen, and an undo button at the bottom right. You see, the dog you control is incapable of reversing on her own, but through the magic of undo, you can pop back in time as far as you wish, and tackle things from another angle. The world is laid out in grid format, so it's very easy to see where you can and can't travel, and aside from rescuing puppies, there are delicious bones that can be rounded up to complete the coveted three star rating in each stage.
The main gimmick of the game is in controlling the length of the dog, as some puppies and bones can only be reached by eating enough sausages to extend to such a length that you can walk on top of yourself in order to reach 'hard to get to' areas. Other puzzle hooks include pushing boxes to cross islands, stepping on a giant dog's tail, and scaring cats to do your bidding. All the while the game pushes the feature of sharing your progress and competing with your Facebook friends, but this can be bypassed if you so wish.
The presentation is solid, and the game is somewhat enjoyable if not a little stiff in the control department. The price point is a little hefty, but there is a free version of the game available as long as you don't mind putting up with ads, and limited move counts and undo functions. It's a great idea well executed, if somewhat constrained by the design of its side features. If you're looking for a new puzzle title in the App Store, give the free version a look, and see if it's enough to get you on board the puppy saving train.