BABEL Rising Review
---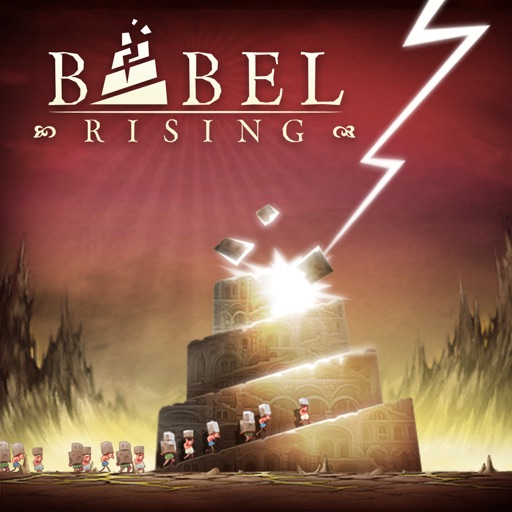 PROS
New twist on the castle defense gameplay.
Teeny-tiny humans... big bolts of lightning.
Downloadable campaign mode.
CONS
Loses flavor quickly without buying new modes.
VERDICT
BABEL Rising is a fun new take on the castle defense gameplay that may be a bit wicked to enjoy, but needs a bit more variety to keep you coming back all the time.
Full Review
App Store Info
I must confess that I felt a bit guilty loading up BABEL Rising by Bulkypix. Perhaps it's just years of religious schooling kicking in, but being a vengeful god feels the slightest bit blasphemous. However, this new take on the defense genre is absorbing enough to keep even these weighty thoughts from interrupting a good time.
BABEL plays much like an action oriented version of Pocket God. Super powers are at your disposal and charge up over time to provide more powerful versions. Various gestures including dragging one or two fingers horizontally or vertically trigger these effects for maximum carnage. Shaking activates one of the more powerful abilities and accuracy with lightning bolts is spot on.
The basic package for BABEL sets the infamous tower in a plain desert environment. Individual humans come in several varieties of size and strength and perish in amusing ways. New visual themes and game modes can be downloaded or purchased, but of special note is the Campaign mode that turns the basic endless gameplay in to a more traditional castle defense mode with day-by-day upgrade mechanics.
The basic endless mode will provide some amusement for a while, but the campaign is really needed to give the game more longevity. Background and art changes spice things up, but aren't going to drag you back in. BABEL Rising is tonnes of fun, but won't keep you coming back forever. Well worth picking up for a fun change on an old formula.