Dark Void Zero Review
---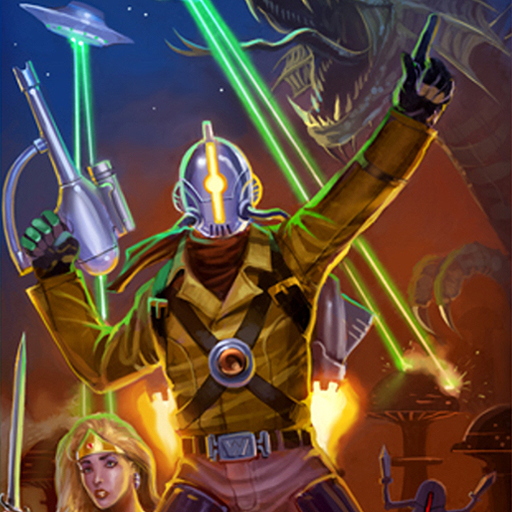 PROS
Classic platform gameplay.
Clever Metroid-esque level design.
Blowing the cartridge to load it up.
CONS
Real 8-bit artwork is well past its prime, regardless of what your inner geek tells you.
VERDICT
It's odd that a tie-in game can overshadow a major console release, but Capcom is in top 8-bit form with Dark Void Zero and provides a lovingly crafted game that's enjoyable to blast through.
Full Review
App Store Info
Claimed to be a 20 year old 'lost' title from Capcom's back catalog, Dark Void Zero is a lovingly created 8-bit tie-in for the recent release of Dark Void on major consoles. From its artwork to the controls and tinny soundtrack, Dark Void Zero is full of what made platformers such strong titles 'back in the day'.
In keeping with the NES-style theme, Zero uses a virtual d-pad to move and two buttons for jumping and firing. These controls work well to provide 'revolutionary' 8-way firing and flight once you have a jet-pack strapped to your back. Movement is responsive and doesn't require your thumb to be placed exactly to recognize gestures and auto flight and fire are available to keep things from getting too awkward.
Newer gamers may find the game off-putting or gaudy, but the true charm of Zero comes from just how much effort has gone in to recreating a classic 8-bit feel and is certainly beautiful only in the 'eye of the beholder'. Thanks to the recent releases of Mega Man 9 and 10, Capcom's music department is also in top form. God Mode is available for those after a more casual experience and levels can be skipped for those not interested in completing all of the Metroid-esque levels.
It's not without good reason that Zero has managed to completely overshadow its next generation bigger brother. Even without nostalgia-goggles this is a title well worth trying just to experience a bit of classic gaming without all the fuss of emulated remakes or setting up your old NES.