Connext Review
---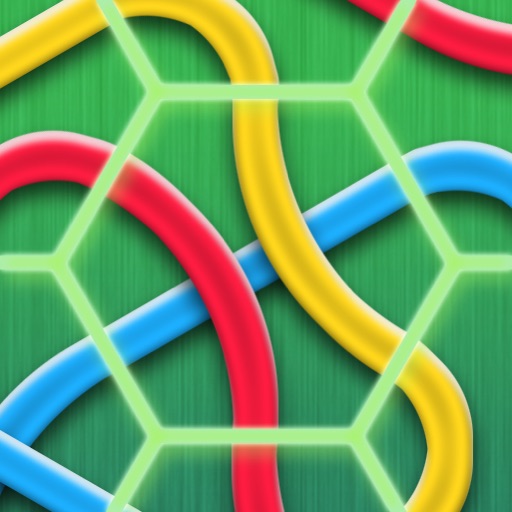 PROS
Old gameplay with a new spin.
Simple interface and control scheme.
CONS
Addictive while playing, but little variation feels repetitive.
VERDICT
With some more gameplay tweaks Connext could be a huge hit with its simple and addictive style, but for now it's just an enjoyable, if basic, arcade puzzler.
Full Review
App Store Info
If you owned a personal computer in the early 90s you might just remember a good old classic like Pipe Mania (also known as Pipe Dreams). This puzzler required players to lay down a path of pipes to reach a goal, sometimes with hilariously convoluted results. Connext by Josh Nadelberg is a game with roots in Pipe Mania and is just as addictive as ever.
Players are given a large hexagonal grid to lay out the tiles randomly assigned to them. The field can be dragged around or zoomed in and out of with a pinch. To score points and increase your multiplier, pipes of the same color need to be connected together and spans can actually cross through tiles already placed as long as they don't use the same edge twice. This leads to some rather zany pipe layouts, but if a pipe is looped back to itself you'll score points along with clearing those tiles from the board.
The interface is extremely bright and is well designed despite its simple appearance. Things do feel a bit antiseptic without music and minimal sound effects, but background iPod music is supported. Multiple difficulty levels are available along with a local score board. Another gameplay mode or online scores would give the game more value, but it's still incredibly addictive without these.
Connext is a simple arcade puzzle game that shows how a little ingenuity can turn old ideas into something truly new and interesting. A great casual game and an excellent game for children to keep them busy.
---