Cluck It! Review
---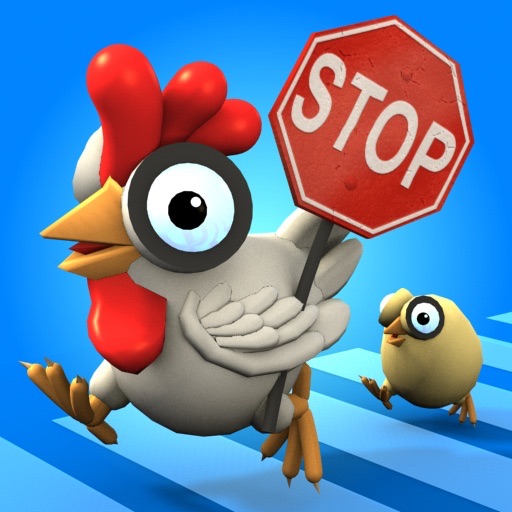 PROS
Simple, addictive gameplay.
Fun, polished 3D visuals.
VERDICT
Cluck It is a simple, fun, tongue in cheek title in which you'll answer the question "Why did the chicken cross the road?" over and over again.
Full Review
App Store Info
Why did the chicken cross the road? In Cluck It, you find out! Cluck It is a simple, yet addictive game in which you must get your chicken and her chicks across the road without getting hit by cars.
The game is controlled by tapping the screen to move your chicken a step further out into the road until you make it all the way to the other side. At each step, the chicken matches the speed of the cars as they travel so you only need to get your timing right when taking steps into the next lane.
For a simple game, the 3D visuals are very well done and match the game's "tongue in cheek" nature. You'll come to love the chicken, especially when you just make the gap and end up riding the hood of one of the cars. The music is fun, although a little repetitive, and must be silenced through the game menu if you're listening to your iPod.
The game has many levels in which you try to get a top score by going as fast as you can without getting hit, although there is no online component for bragging and each level is simply the same gameplay but with different speed traffic or additional lanes.
Reminiscent of Frogger, Cluck It has that addictive quality that even though the gameplay is repetitive, you'll find you want to keep playing anyway. Backed by impressive visuals, Cluck It is a fun, albeit shallow game.
---